FIND OUT HERE!
How're you doing so far?
Did you get most of the answers to last month's questions about Peter?
Here they are, for you to check with yours!
And here are 20 more tuffies—all about Davy! This is the last part of FLIP's spec Monkees Quiz series. But a brand-new series designed to test your Monkee-knowledge will begin in the next issue of FLIP! It'll be even fabulous fun than this first series!
These 20 questions about Davy complete the first 100 questions about The Monkees! If you answered between 90 and 100 of them correctly, then you can consider yourself a genuinely groovy Monkeemaniac!
Next month: Get all the answers about Davy! And start the brand-new series!!
The answers to last month's questions about Peter!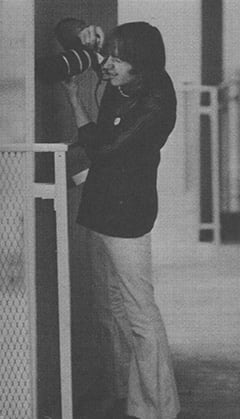 1. Peter's family name is THORKELSON.
2. His parents' names are JOHN and VIRGINIA.
3. His brothers' names are NICK and CHRISTOPHER. His sister's name is ANN ELIZABETH.
4. Peter was born in WASHINGTON, D.C.
5. His birthday is FEBRUARY 13th.
6. Peter left college TWICE, the second time for good.
7. After leaving college, he worked in a THREAD MILL.
8. Peter plays SIX INSTRUMENTS: Guitar, banjo, French horn, organ, recorder, and piano. Any four will do.
9. He made his first professional appearance at the TOURBADOUR CLUB in Hollywood.
10. Peter at one time wanted to be an ENGLISH TEACHER.
11. In New York, Peter lived in GREENWICH VILLAGE.
12. He earned his living by FOLK SINGING.
13. The musicians were called THE PHOENIX SINGERS.
14. Peter's private, offbeat ambition it to become PRESIDENT OF THE UNITED STATES.
15. He relaxes on the set by playing the ORGAN.
16. Peter's father is a PROFESSOR OF ECONOMICS.
17. He's been dating Mama Cass' sister, LEA.
18. He's 5'11".
19. Peter lives in VAN NUYS, CALIFORNIA.
20. His solo debut as a Monkee was on "YOUR AUNTIE GRIZELDA!"
This month's tuffies: All about Davy!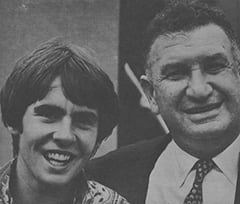 1. What is Davy's full name?
2. Where was he born?
3. Where did he go to school?
4. How many sisters has he?
5. What are their names?
6. Can you name his mother and father?
7. What was his father's occupation?
8. Where did he train to be a jockey?
9. What was Davy's bosses' name?
10. What part did Davy play in "Oliver!"?
11. Where did he join the American version of 'Oliver!'?
12. What part did he play in "Pickwick"?
13. Who was the star?
14. Who is Davy's stand-in?
15. What's so special about Davy's bed?
16. Can you name one of the singles Davy brought out before he joined the Monkees?
17. What label did he record for?
18. How tall is Davy?
19. When is his birthday?
20. Name the first artist to appear on Davy's own record label.
NEXT MONTH: SPEC SECOND SERIES! (AND GET ALL THE ANSWERS ABOUT DAVY!)