How're you doing so far?
Did you get most of the answers to last month's questions about Micky?
Here they are, for you to check them with yours!
And here are 20 more tuffies—all about Peter! This is part four of FLIP's spec series.
There are five 20-question puzzles in all, designed for fun and for finding out your Monkee knowledge. There will be 100 questions in all, and if you get between 90 and 100 answers, then you can consider yourself genuinely groovy Monkeemaniac!
Next month: Find out how much you really know about Davy!
The answers to last month's questions about Micky!

Permalink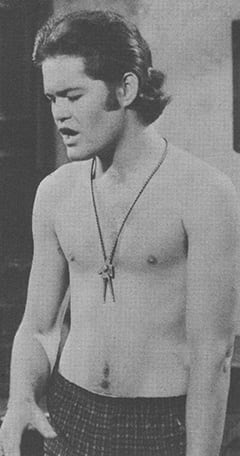 Micky appeared in CIRCUS BOY.

The character he played was CORKY.

He then called himself MICKY BRADDOCK.

His father's name was GEORGE DOLENZ SR.

His father made famous THE COUNT OF MONTE CRISTO.

Micky's full name is GEORGE MICHAEL DOLENZ, JR.

He is 21 YEARS OLD.

He is 6 FEET TALL.

Micky studied ARCHITECTURAL DRAWING in college.

Before becoming a Monkee, Micky played with THE MISSING LINKS.

As Micky Dolenz solo, his released record was DON'T DO IT.

The British model's name is SAMANTHA JUSTE.

Micky's stand-in and best friend is RIC KLEIN (who is also FLIP's exclusive Monkee correspondent and columnist!).

Micky's three sisters are COCO, DEBBIE and GINA.

He used to be a mechanic for MERCEDES BENZ.

He attended LOS ANGELES TECHNICAL AND TRADE COLLEGE.

Micky was born in LOS ANGELES.

Micky appeared in CIRCUS BOY, PEYTON PLACE, ROUTE 66 and MR. NOVAK before he became a Monkee.

On stage, Micky does a wild impersonation of JAMES BROWN.

His eyes are HAZEL.
This month's tuffies: All about Peter!

Permalink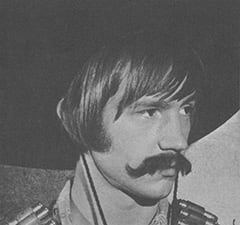 What is Peter's real surname?

What are his parents' names?

Peter has two brothers and a sister. What are their names?

Where was he born?

On what date?

How many times did Peter drop out of college?

After he dropped out the first time he worked… where?

Can you name four instruments that Peter plays?

Where did he make his first professional appearance?

At one time he wanted to be a teacher. Of what?

For a long time he lived in New York. Which part?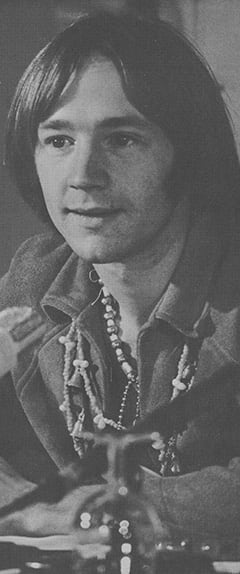 How did he earn his living?

For six months he worked with a band of musicians. What were they called?

What is Peter's off-beat ambition?

How does he relax on set?

What does Peter's father do?

Who is Peter dating?

How tall is Peter?

Where is his present home?

What was his solo debut on record as a Monkee?
NEXT MONTH: FIND OUT HOW MUCH YOU KNOW ABOUT DAVY! (AND GET ALL THE ANSWERS ABOUT PETER!)