Find out right here!
How're you doing so far?
Did you get most of last month's questions about all The Monkees in general and Robert Michael Nesmith in particular?
Here are all the answers.
And here are 20 more tuffies—all about Micky! This is part three of FLIP's spec series.
There are five 20-question puzzles in all, designed for fun and for finding out your Monkee knowledge. There will be 100 questions in all, and if you get between 90 and 100 answers, then you can consider yourself a genuinely groovy Monkeemaniac!
Next month: Find out how much you really know about Peter!
The answers to last month's questions!
Monkee answers
1. "Last Train to Clarksville", "I'm A Believer", "A Little Bit Me, A Little Bit You", "The Monkees" and "More Of The Monkees".
2. Neil Diamond.
3. Colgems, and RCA.
4. Bob Rafelson and Bert Schneider.
5. September 12, 1966.
6. 16.
7. Tommy Boyce and Bobby Hart.
8. Bert and Bob.
9. Micky.
10. A Pontiac.
11. Rose.
12. "Daily Variety"
13. Chip Douglas (Douglas Farthing Hatelid).
14. The Turtles.
15. Hawaii.
16. Hondas.
17. In their own jet.
18. Hollywood.
19. About three days.
20. Boyce and Hart.
Mike's answers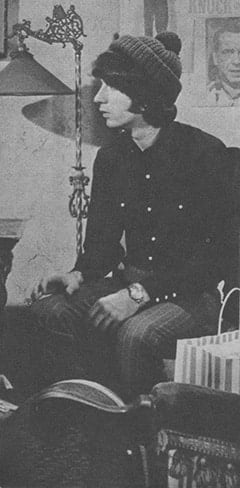 1. Robert Michael Nesmith.
2. Davy.
3. Texas.
4. Bette.
5. Little strips of paper to correct typing errors.
6. Phyllis.
7. Christian Duval.
8. Hollywood.
9. San Antonio College, San Antonio.
10. Air Force.
11. Michael Blessing.
12. Mike and John.
13. John Lundgren(John London)
14. Spotte.
15. A Radford Super Mini Cooper. It cost about $10,500!
16. At the Army and Navy Surplus stores.
17. "Girl I knew Somewhere".
18. $150,000.
19. 6 ft. 1 in.
20. Brown.
This month's tuffies: All about Micky!
Micky's questions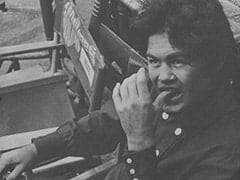 1. What TV series did Micky appear in as a child?
2. What was the name of the character he played?
3. What did he call himself then?
4. What was his father's name?
5. What part did his father make famous in movies?
6. What is Micky's full name?
7. How old is he?
8. How tall is he?
9. What did he study at college?
10. What group did he play with before becoming a Monkee?
11. What was the name of the record he issued as Micky Dolenz?
12. In London, Micky dated an English model who recently visited the States. What's her name?
13. Who is Micky's stand-in and best friend?
14. Micky has three sisters. Can you name them?
15. He used to be a mechanic for a famous car firm. What was the make of car?
16. Which college did he attend?
17. Where was Micky born?
18. On stage Micky does a hilarious impression of another singer. Who?
19. Micky appeared in several TV shows before the Monkees. Can you name two?
20. What color are his eyes?
NEXT MONTH: FIND OUT HOW MUCH YOU KNOW ABOUT PETER! (PLUS ALL THE ANSWERS ABOUT MR. D.!)