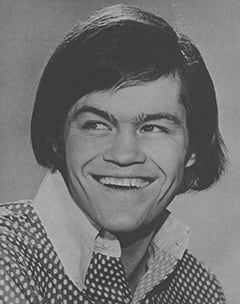 HERE ARE THE MONKEES FAX YOU ASKED FOR! EVERYTHING YOU WANT TO KNOW ABOUT THE GROOVIEST GROUP!
70 VERY PERSONAL FAX ABOUT MICKY!
(So You'll Get To Know Him Better Than You Ever Dreamed of!)
1. He went hunting in New Zealand at 16
2. He has a chronic bone disease
3. He owns a Pentax camera
4. He loves animals
5. He has three sisters, Coco, Debbie, Gina
6. He plays drums and guitar
7. He calls his face "pushed in"
8. He has climbed Mt. Whitney in California
9. He doesn't drink liquor
10. He loves orange juice

11. He recently had his house refurnished
12. He was born in Los Angeles
13. His hobby is photography
14. He went to Grant High School
15. He wants to build a racing car someday
16. He likes velour shirts
17. He likes to camp out
18. He would like to be like Jerry Lewis (write, direct, produce, and star in his own movies)
19. He likes miniskirts
20. He likes to eat at home
21. He entered show business at 10
22. He went to Valley State College for two semesters
23. He is nearsighted
24. He has a dog named You
25. He likes tinker toys
26. He eats everything and everything
27. He likes long blonde hair
28. He used to build radios
29. He has a hairy throat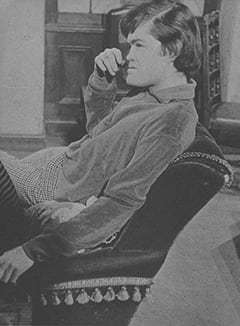 30. He weighs 145 pounds
31. He drives a GTO
32. His best friend is Ric Klein
33. Ric is also his stand-in
34. His best friend in England is model Samantha Juste
35. He lives in the Hollywood Hills
36. He was the lead in Circus Boy (Corky)
37. He once appeared in "Peyton Place"
38. He likes Motown music
39. He studied architectural drafting
40. He wears a gold signet ring
41. He has very flyaway hair
42. He has a loud voice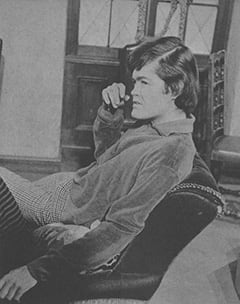 43. He likes to water ski
44. He sings lead on most songs
45. He doesn't smoke
46. He has hazel eyes
47. His mother is now married to a minister
48. He has a Honda
49. He has three sets of drums
50. He skipped two grades in school
51. He doesn't like New Year's resolutions
52. His real name is George Michael Dolenz, Jr.
53. He once had a group called The Missing Links
54. He likes to go to clubs
55. He didn't know how to play drums before he was a Monkee
56. He does many imitations
57. His father George Sr. was an actor
58. His name was Micky Braddock when he was in "Circus Boy"
59. He went to Los Angeles Trade & Tech College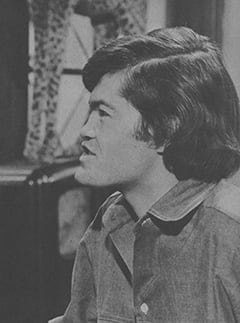 60. He enjoyed going to Trade Tech
61. He is a Pisces
62. He was a car mechanic
63. He appeared in "Route 66"
64. He knew how to play guitar before he was a Monkee
65. He is six foot tall
66. He has brown hair
67. He appeared on "Mr. Novak"
68. He was born March 8, 1945
69. He likes…
70. He likes English roast beef