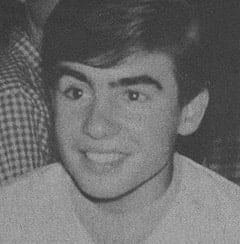 All About The Monkees!—Part 1
For the first time anywhere, FLIP answers everything about The Monkees
1. His favorite group is The Beatles
2. He likes especially "Hey You've Got to Hide Your Love Away"
3. He likes to have his clothes made specially for him in Britain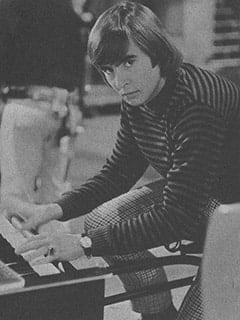 4. He loves girls
5. He enjoys going to night clubs
6. He used to go fishing with his dad
7. He was once on "Ben Casey"
8. He likes eggs
9. He once played trumpet
10. He hates yogurt
11. He was born December 30, 1945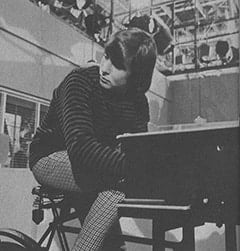 12. He lived on Learnington [sic] Street in Manchester
13. He played in the play "Pickwick" at the Huntington Hartford in LA
14. He wears specially made boots
15. He now plays a bit of bass guitar
16. He has a color TV
17. He plans to buy some English horses and race them in the U.S.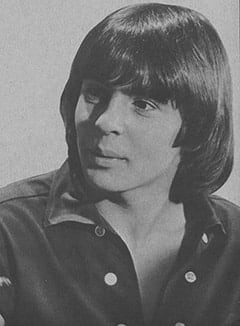 19. His father was a railroad worker
20. He attended the Congregational Church
21. He likes to dance
22. He frequently has old friends from England visiting on the set
23. He likes The Byrds
24. He used to bite his fingernails
25. He loves American girls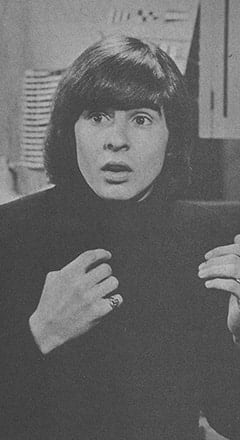 26. He likes swimming
27. He likes steak
28. He played in "Oliver" for two years on Broadway
29. He was taught a Cockney accent by Jane Asher
30. He was not good at arithmetic
31. He is a Capricorn
32. He once played Tom Sawyer
33. He liked to play doctor when he was a child
34. He once had his own single on the Colgems label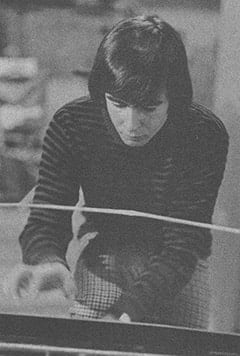 35. He was an apprentice jockey
36. He was born in Manchester, England
37. He lives on Holloway Drive in Los Angeles
38. He has three sisters, Lynda, Hazel, Beryl
39. His first girl friend was named Beryl
40. He was once on "Farmer's Daughter"
41. He likes Bill Cosby
42. He admires Winston Churchill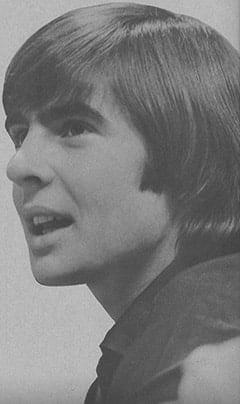 43. His favorite singer is Anthony Newley
44. He bought his father a new house a year ago
45. His mother died in 1960
46. He does not like certain airlines
47. He likes Donovan
48. He likes tall girls
49. He appeared on Los Angeles TV as a single artist
50. He has long legs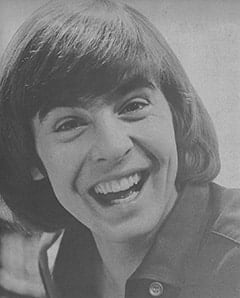 51. His best friend in school was Harry Hoskinson
52. He performed on BBC Radio in England
53. He drives a Pontiac GTO
54. He had a birthmark on his cheek, which went away in his teens
55. He has moved about a dozen times since becoming a Monkee
56. He once played banjo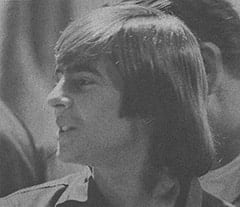 57. He reads a lot
58. He used to box
59. He attended Varna Secondary School
60. He likes blue
61. He spent seven months on the road in "Oliver"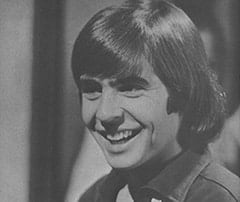 62. His first singing engagement was on the Isle of Wight
63. He sang "Donna" and "Worried Man"
64. His real name is David Thomas Jones
65. He likes to drive his motorcycle through the guard rails at Screen Gems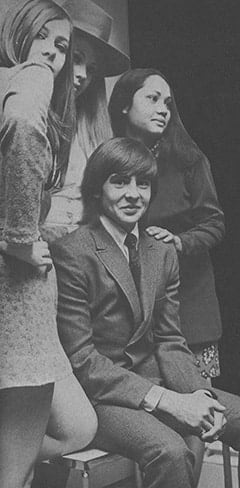 66. He likes oranges
67. He ran obstacle courses (and won) when he was young
68. He was in the same British TV serial ("Coronation Street") as Herman
69. He has a seven foot circular bed
70. He drives a Honda
71. He entered show business when he was 15
72. His favorite actress is Ursula Andress
Next month (on sale May 11th): 70 freaky fax about Peter!