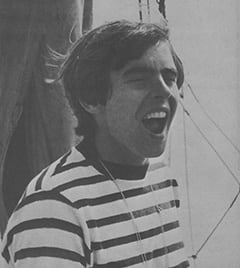 Last issue, Davy played "Words!" with FLIP's groovy Keith Altham. This month, Davy and Keith are back—with the second part of their happy game! Keith tossed words at Davy, and Davy tossed back whatever came into his mind.
MIKE NESMITH—"Skinny The Schneid, who calls me 'Limey The Lip!'"
TUBBY THE PINEAPPLE—"Chip Douglas."
FLOWER CHILDREN—"Nice. I like flowers."
BRITISH PRESS—"Good. Sympathetic. Not out to put you down."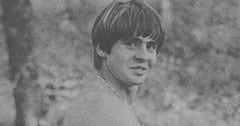 CHARLIE CHAPLIN—"I saw 'Countess From Hong Kong,' which he directed, on my flight over to England. It was just as good with the sound on as off—which must prove something."
POLICE—"Not good enough."
DECOYS—"I hate to see them getting hurt. I wish people wouldn't use them. You can get torn apart looking like any of us!"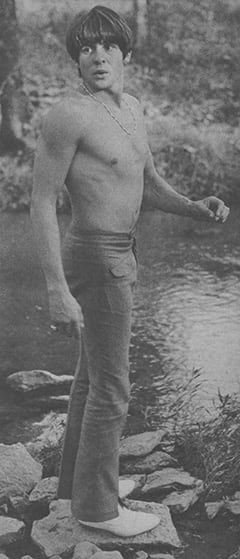 THE CHILDREN—"My first venture to record. They made a record for Davy Jones Enterprises. I don't want to stick labels on them"
ANTHONY NEWLEY—"I like 'Roar of The Greasepaint" and 'Build A Mountain,' which I've done in our act."
DAVID WAGSTAFF—"He's a footballer. I trained with him for six months when he came to LA with the Wolves football team. We used to play at Openshow Boys School together."
TENNIS—"A lot of balls."
DAVY JONES—"…and the dulcimer…"
MORE ON DAVY—AND ALL THE MONKEES—IN THE MAD MARCH ISSUE OF FLIP ON SALE JANUARY 9TH! THE GROOVY WAY TO START THE NEW YEAR!