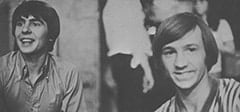 Davy Jones is opening a clothes and psychedelic-type shop in New York called "Zilch."

Davy, Peter and Micky and friends ate dinner at a British restaurant in Houston.

Micky has been hand-making his own beads.

Peter recently visited an Indian reservation.

Peter brought his brother along on the whole summer tour.

Micky took thousands of photographs of Sammy on tour.

Micky brought his British limousine driver, Brendon, to America to handle the limousines on tour.

Jan Barry was Davy's guest on the tour.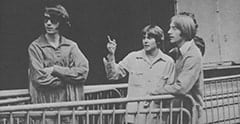 Peter has been wearing a pair of red, white and blue beads made by what Peter calls his "pop art" friend in New York.

Davy's favorite British meal is mushroom pie or steak and kidney pie.

Micky can't understand why Yorkshire Pudding (which is like a fluffy roll) isn't filled with pudding.

Peter watched the Sundowners and Lynn Randell in Houston beside the stage and no one even saw him!

Peter and Mike were mobbed at a Dallas TV station.

They made their escape by climbing over the roof and down an outside ladder!

Peter digs English muffins.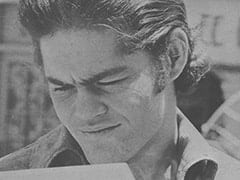 Peter jammed with Bobby and Kim of the Sundowners at a Dallas rock club.

Peter and Micky went shopping at Neiman Marcus in Dallas.

Micky has really gone crazy over photography.

Davy likes shirts better than sweaters.

Peter dislikes potatoes.

Davy doesn't need much sleep to feel great.

Mike has more relatives than any of the other Monkees.

Peter digs long gowns on girls.

All the Monkees love mini-skirts.

Mike always believes in telling the truth.

None of the Monkees are bow-legged.

Davy tans easier than the other Monkees.

Micky likes the feel of silk.

Micky loves the crochet dresses that Sammy wears.

Basil Foster came to visit Davy in September.

Mike has the freakiest dressing room on the set.

Mike walked through the lobby of the hotel in Dallas completely unnoticed by fans there.

Peter often forgets that he is a famous Monkee and wishes for things he could easily buy.

Micky bites his fingernails.

Peter sang an impromptu version of "Sgt. Pepper's Lonely Hearts Club Band" at the Houston concert.

Peter is very conscientious about his responsibilities.

Micky wants to build a treehouse in his yard.

Micky likes to rake leaves.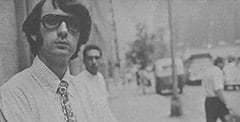 For an Englishman, Davy does not have tea time everyday.

Peter spent some time at George Harrison's house in London.

Davy has a scar on his right side.

Micky and Davy love animals.

Davy doesn't like to argue with people.

Mike misses fresh black-eyed peas the way they're made in the South.

Mike is happiest on tour after he's talked to Phyllis on the phone.

Mike feels that money is for spending, not for saving.

Peter wants to lose even more weight.

Davy considers the Bible his favorite reading matter.

Davy digs coconut candy.

The Monkees consider fresh flowers their favorite gift from fans.

Mike is teaching Christian how to play the organ.

Peter thinks listening is more vital than talking.

The Monkees visit with fans personally in every city they visit.

The idea of the Monkees show was conceived before "Hard Days Night" was made.

Micky always shops at the Kit-Kraft to find little hobby-type things to make.

Mike makes a point of meeting the butcher wherever he buys meat because he's very particular about the meat his family eats.

Mike is eager to get a pilot's license.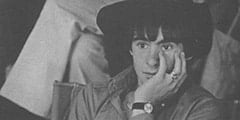 Davy thinks Kurt Russell is a great actor.

Micky digs wearing cut-off jeans.

Davy enjoys producing "The Children," a new musical group.

Peter likes to sleep in a cold room.

The Monkees dig the Lewis and Clarke Expedition.

The Monkees love to shop for everything.

Davy often calls girls "darlin'."

Davy writes to his father every week.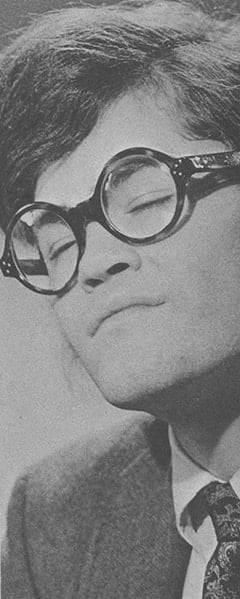 Davy takes three teaspoons of sugar in tea.

Davy orders shirts specially-made in England.

Mike misses the Texas beach.

Peter is interested in the study of Yoga.

Micky and Davy had a pet raccoon when they lived together.

Mike has a chauffeur for in-town driving.

Davy has a houseboy.

Peter's favorite book is the "Book of the Toa." (Book of Tao)

Davy's favorite actress is Ursula Andress.

Mike and Phyllis sent John and Cynthia Lennon some fresh grapefruit from the Farmer's Market.