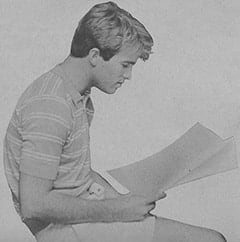 Here's the untold story of how Davy's interest has helped Jan Barry, of Jan & Dean fame, to regain this health.
What is a friend? A true friend is someone who cares for you just because they like the kind of person you are—they don't care what you look like, or how much money you have or what your status is—they just like you for you. And when you need them, no matter how inconvenient for them, they are there, ready to help in any way they can.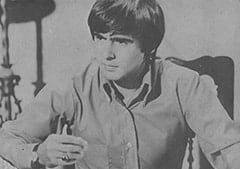 Sometimes we have friends we don't know about, friends we haven't met yet. But that doesn't matter because when these friends find out about us they are there, just like they have known us all their lives. Unfortunately, there aren't many of these people around, especially in show business where everyone is so busy all of the time. Davy Jones is different. Davy is everybody's best friend.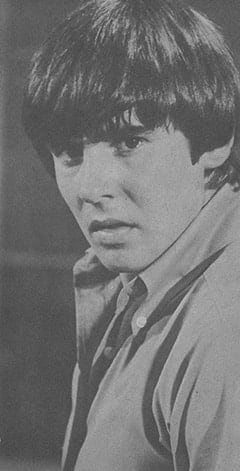 It's easy for a star to become so involved in his work that other people are almost ignored. It is often very difficult to spend even a few minutes with close friends because an actor must be at the studio before dawn and he works until late at night. There just isn't much time left over.
Davy takes time
But there are some people in show business who do take the time to be friends—real friends in the truest sense—with other people. They take time that would usually be spent in much needed rest and use that time for friendship. Davy Jones is a person like this.
Those who know Davy realize that he is one of the truest friends they will ever have. But there are people Davy has never met who have him as a friend—as many people have found out.

Last year Jan Barry of Jan and Dean was in a very serious car accident. At first the doctors didn't believe he would live—he was in a coma for a very long time—and then they said he would be paralyzed for life. Then a friend of Jan's told Davy about him. Davy had never met Jan before but he always thought the Jan and Dean records were groovy. Now the maker of those groovy records was in trouble.
Davy helps Jan
Davy went to see Jan. He talked with him awhile and became convinced that Jan needn't be paralyzed for life that all he needed was someone to believe in him and work with him and someday he would be all right again. This is pretty easy to say and terribly hard to accomplish. Everyone was saying that the effects of the accident would be with Jan for his whole life, that nothing could help him. Davy insisted he could help.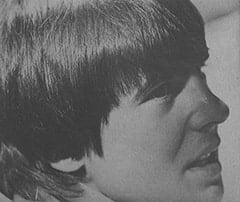 Davy began to visit Jan regularly every chance he could get. He kept encouraging him and working with him. Because Davy believed in him, already Jan can move the fingers of his paralyzed right hand.
Davy persuaded Jan to try to work again. He got Jan to start writing songs and now Jan has completed one that is ready to be recorded. Davy wrote some of the lyrics.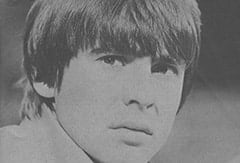 Davy thinks of Jan almost as a brother. He tells Jan over and over that he is going to get well and someday he will be able to work and do all the things he used to, just like before the accident.
Because of Davy, Jan is going to get well. Davy has made him believe in himself and in the future.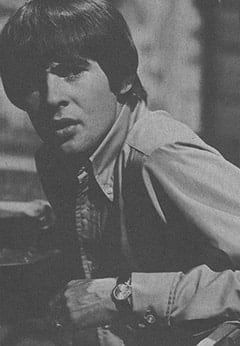 This isn't the first time Davy has shown that he is a friend, even when he doesn't know the people.
Visits fan in hospital
Once in Hawaii the Monkees were scheduled for a concert and a fan drove a long way to see it. She hurried because she was late and before she reached the stadium she had an accident. She wanted so much to see the Monkees, especially Davy, she wouldn't let the doctors operate until she saw him. As soon as Davy found out what had happened he hurried over to the hospital and talked to her while the doctors fixed her up. She missed the concert but she found out that one of her best friends was Davy Jones.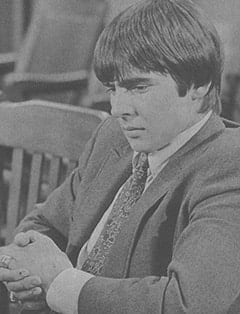 Another time Davy was horseback riding when a girl fell off a horse close by. Davy insisted that she be taken to a doctor to be certain that nothing had happened to her.
To those who know Davy, he is one of the most considerate friends in the world. And every fan can be confident that, even though they have never met Davy, he is truly one of their best friends.