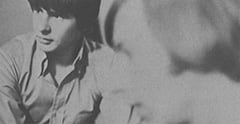 In your most outasite daydreams have you longed to meet the MONKEES?
In your utmost outasite dreams have you imagined yourself going to lunch or dinner or on a date (!) with the fabulous four?

If you never believed it would be possible, hold still. It can happen to you! You may be THE ONE chosen to go on location with the MONKEES… or, visit one of the MONKEE shows.
Don't stop now. Read on. All of this is being planned at this very minute for a lucky girl from somewhere in the U.S.A. The winner of fave's OUTASITE MONKEE CONTEST will be flown to Hollywood (along with a parent or chaperone) as guest of fave, to make all those dreams come true. fave will take care of all expenses on your long weekend magic carpet ride into never-never land.
But wait. There's more! The winner will ride in the MONKEE MOBILE down Hollywood Boulevard, and have as escorts either two of the MONKEES, or their stand-ins. You will be guest at famous MONKEE "haunts" such as Hamburger Hamlet, Wil Wright's Ice Cream Parlor, Screen Gems Columbia Studios, MONKEE Set Stage 7, the Columbia Grill, Hollywood Bowl, The Copper Skillet, the Daisy Club, Lenny's Boot Parlor, and many, many more. We promise you the biggest blast of your life.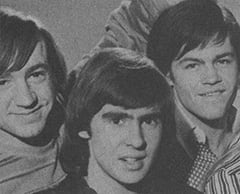 Just in case you're still in-site, can you stand still knowing that the MONKEES will personally select articles of wearing apparel for the winner—enough for one complete wardrobe?
Can you stand still knowing that Davy personally selected your groovy mini-shift, Mike your flower pin, Micky your floppy hat, and Peter your mod bag—and, that each MONKEE will pin his personal gift card on your clothes? It's all true, and there are more contest surprises to be announced in coming fave issues. Don't miss a single one.
In the meantime, you can be thinking about your contest entry. (See entry form on this page). fave is looking for entries as outasite as the MONKEES themselves—your very own original, never-before-expressed thoughts on the subject: "I LIKE THE MONKEES because…". Along with your entry, please send a new black and white picture of yourself. Outasite!