Staunton, VA
---
More on Mike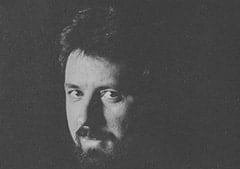 I was wondering if you could print an article on Mike Nesmith, then and now. He is such an interesting and talented person that I would really like to know more about him. Also, I would like to see pin-ups of Mike. Thanks!
Tammy Steamer,
Richboro, PA
---
New reader
I started reading TIGER BEAT last year and I really love it. I would like to see more Bon Jovi, Stacy Q, John Taylor and Heart. I would love to see a centerfold of Poison. Oh, and I'd like to see the Beastie Boys once in awhile, too! Please show me Poison. Thanks.
Sabrina Veksler,
West Caldwell, NJ
---
Wild over Wil
When I first saw Stand By Me, I fell in love with Wil Wheaton. I am a big fan of his and I was wondering if you could print more stories and pictures of Wil. I look forward to seeing more of him in TIGER BEAT.
Number one Wil Wheaton fan,
Alyssa Harmon
---
Dandy Andy
I just saw the movie Mannequin a couple of days ago, and I think Andrew McCarthy is really cute. Could you please print a picture of him and more articles?
Thanks,
Andrew McCarthy fan
---
Cyndi fan
Could you please put more articles and pictures of Cyndi Lauper in your magazine? I have all her tapes and albums. I really enjoy them. She's great in every way! A centerfold would be great. Until then, I'll keep reading TIGER BEAT.
Cyndi's number one fan,
Gabe
---
Monkee madness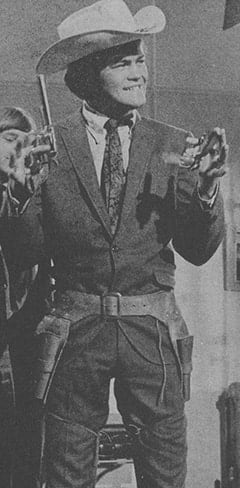 I would like to truly thank you for all your articles on The Monkees. Please keep printing articles on them. Also, please include pictures of them in their younger years. I would really appreciate it.
Kendra Toles,
Montgomery, AL
---
Loving Lowe
I just wanted to say that I loved your "Oh, Brother! (and Sister)" article in the June issue. I have one request. Could you please put more on Rob Lowe in TIGER BEAT?
A loyal Rob Lowe fan
---
More Mel
I enjoy your magazine and the articles. But I think it could be improved if you include more on Mel Gibson. I think he's gorgeous and extremely talented. I'm sure that many people would agree with me. Please print more articles and pictures of him. Thank you.
Beth Ruecker
Manchester, MO
---
Remembering Dave
I just recently read your article entitled "Yesterday's Heroes." I have to say that I have loved David Cassidy for a long time and so do many of my friends. He has a lot of talent. I never knew he had an album out recently until I read your article. I think you should print more about David. So many people still love him, and he's definitely not forgotten.
Number one David Cassidy fan,
J.F.
Dear J.F.,
We're glad you enjoyed our article about yesterday's heroes. We hope you'll pick up our TIGER BEAT Fall Special, A Blast From The Past, which features David Cassidy and other great teen idols from the '60s and '70s.
The Editor
---
Let us know what you think! Send your letters to Tiger Talk, TIGER BEAT, 1086 Teaneck Road, Teaneck, NJ 07666.
Magazine: Tiger Beat
Editor: Michael Edrei
Published:
Volume: 24
Issue: 1
Publisher: D.S. Magazines, Inc.
Pages: 66–67