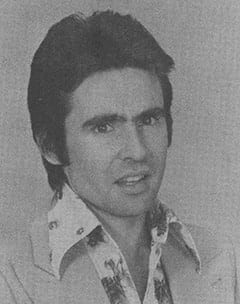 EXCLUSIVE!
Success is even sweeter the second time around, as the Britain-born Monkees man explains to TIGER BEAT.
Five foot, three inch Davy Jones, an actor and horse lover from Manchester, England, had no idea how much his life would change on September 8, 1965. That was the day that he and more than 430 other aspiring performers would respond to an advertisement for "Four insane boys, ages 17–21." He, Micky Dolenz, Mike Nesmith and Peter Tork were chosen that day to star in a brand new TV sitcom, The Monkees.
The hysteria for Davy and his comrades began in September 1966, when the wildly different show—which featured the four in a variety of comedic and musical skits—first hit the air. In fact, the Monkees were probably the first group to do music videos as we know them today!
"It was great fun, of course," Davy says. "We took the 14 and 15-year-olds away from the Beatles. Then we took the 12-year-olds away from the sweet shops. They stopped stuffing their faces and started listening to us."
Of course it was fun. The sitcom, which ran until August 1968, drew millions of enthusiastic viewers each week—and won two Emmy Awards. The group had 10 Top Forty releases, including 1967's "I'm A Believer", which was the longest-running Number One single of the year. Davy and the rest of the Monkees were on magazine covers across the world, including a whole series of TIGER BEAT specials. In fact, TIGER BEAT editors and photographers visited the Monkees studios regularly, and even followed along on vacations with the band members.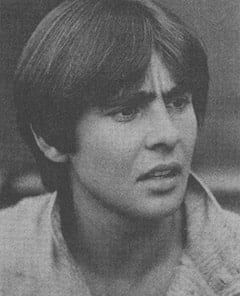 "We were on the cover of the magazine many many months in a row," Davy recalls with a chuckle. "But, you know, I didn't think about the value of the publicity. I just felt it was the only way to reach the kids. Next year," he promises, "we'll have much closer communications with you."
The events of this past year—the excitement over the big tour, the single "That Was Then, This Is Now," and the return of Monkees music to the pop charts, took a lot of people by spurprise [sic]. But not Davy. "I'm very hapy [sic] about all this," he explains in his clipped British accent. "But I'm not at all surprised by how big it is. I've said for years, 'as soon as we get together again we're going to create a lot of interest,'" Davy adds. "Now, MTV (which broadcast reruns of The Monkees) did it on their own. But this (excitement) is a mixture of many different things. Our concerts were planned before the MTV thing. The Monkees has been on TV around the country for years. And we've been being played on the radio for years."
When Micky, Peter, and Davy first made plans to celebrate the Monkees' 20th anniversary in a big way, though, they didn't really know just how well things would go. "We're finding that people are coming to our shows that haven't been to concerts for 10 years," the former apprentice jockey says happily. "It's been great seeing all the mums and dads in the audiences—with their kids."
Just how does the former teen star feel about having young people as fans as well? "I'm 40 years old, and when I see 12 and 13-year-old girls yelling 'Davy, I love you,' I think it's fun," he says. "When I was that age, I found myself attracted to older women," Davy adds, laughing at his own joke.
Though he's clearly pleased that a brand new generation of fans is coming out to see the Monkees, for Davy, something else is even more significant. "The most important thing is that Micky, Peter, and I have gotten close," he says quietly. "We're 20 years older and we've been through marriages and children and problems. Now we're like three grownups that have found each other for the first time.
That's all for now. But be sure to check next month's issue for Part II of our exclusive interview with Davy Jones.