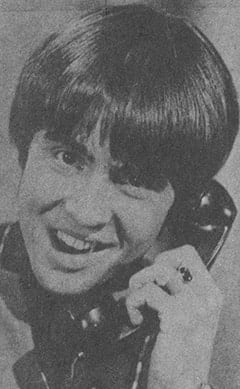 Join Davy Jones for a short but sweet chat about… MONKEE BUSINESS
TIGER BEAT: Davy, your book will be out soon. Can you tell me about it?
DAVY: It's called They Made A Monkee Out Of Me. It's my autobiography. Or perhaps I should call it my "ought to" biography (laughs). It's about my growing up in Manchester, England, living in New York, and being in show business.
TB: How long have you been working on it?
DAVY: I started on it about six years ago. It was basically finished two years ago. But I wanted to put it out for the Monkees' 20th anniversary. But there was a lot of rushing around, and feeling pressured, I guess.
TB: Are you working on a solo album, too?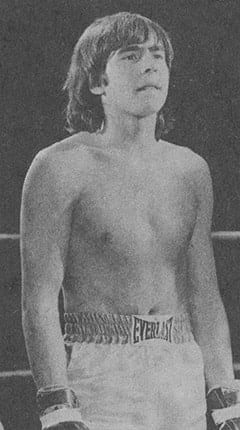 DAVY: Yes. I already have 10 songs and I plan to keep collecting more.
TB: Why a solo effort now?
DAVY: Why not?
TB: Will you be working more with Peter and Micky?
DAVY: We will be doing a live album, hopefully to have as a part of next summer's package. We plan on going back into the studio. And we hope to have a single for next summer!
TB: Are there any other possible Monkees projects in the works?
DAVY: We've been talking about possibly doing a movie together, a TV show, touring some more. We look forward to touring next year and the year after. We're definitely going to cut a single. But we've been so busy!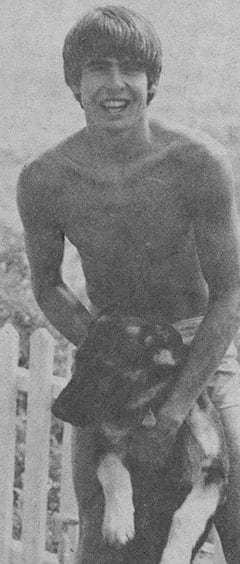 TB: What's next for you?
DAVY: Well, Peter and I will go off to Australia (he had just left at press time) where we'll do a tour of 2,000 seat clubs. We did it last year and we really, really enjoyed it. So we're going to do it again. At the end of April, the Monkees will regroup and maybe go to Hawaii, Japan.
TB: I guess you've heard about the plans for a New Monkees TV show. What do you think about that?
DAVY: It's not very interesting to me, except that they're going to copy the Monkees. For the guys who are doing it, fabulous! But I don't think the fans will buy it. Because it (affection for the Monkees) is not in their heads, it's in their hearts. It's part of their childhood.
TB: Do you have any special messages for TIGER BEAT readers?
DAVY: A lot of you probably don't know that we were in TIGER BEAT 20 years ago. If you've been reading it all along, great. Those of you who just started, keep going. We look forward to many happy years ahead of playing. So, as the song goes, we may be coming to your town. So, watch this space!