16 Magazine
Box 218
Brooklyn, N.Y. 11202
After you've mailed your letter, don't fail to get every issue of 16 Magazine and watch the Dreamsville answers page—because that's where you'll see the glorious news that everything you wished for, dreamed of, longed for has come true!
JUMPIN' JELLYBEANS! Here's that extraspecial, chrome-plated, customized and classy cloud called The Impossible Dream—Come True! Every month one lucky 16-er gets something super—something that you'd think even Dreamsville couldn't supply! Well, we can and we do—anything and everything you could possibly wish for can be found here!!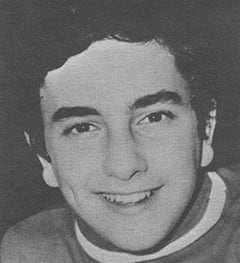 This month the "Impossible Dream" comes true for MARIA RADICE of NEWARK, N.J.—thanks to jaunty Jeff Neal and ZILCH (your fave popstars' headquarters for clothing at 217 Thompson Street, New York city)! Jeff phoned MARIA and answered all her questions about the Monkees—cos he's Davy Jones' good buddy and knows all the inside info!
Jeff went on a wild spree at ZILCH too! He sent MARIA a passel of prizes—a sweater, a knock-out shirt, a beautiful ackhan jacket, a pair of bell-bottoms, an Indian scarf, a wild ring, a necklace, a mod wristwatch and a couple of bracelets from India! (Jeff sent along a full-year's free subscription to 16 Magazine too!) Chalk up another triumph for Dreamsville!
Reserved for Judy Witherby of Erlanger, KY.—by Brendon Boone:

Permalink
This cloud's all yours, Judy! Brendon made all the arrangements and had your deluxe cloud furnished with a large autographed picture, a handwritten note and a pocket-size portable radio to listen to while you're loungin'! Dreamsville does it again!
Reserved for Edith Jackson of La Fayette, Ind.—by Mark Slade:

Permalink
Howdy, Edith! You are going to be one of the luckiest little ladies in La Fayette—thanks to Mark Slade! Mark sent you one of his favorite cowboy hats—a large (and I mean LARGE) personally autographed picture of himself, and a mod-wristwatch so you'll never miss High Chaparral! The sky's the limit in Dreamsville!
Reserved for Maria Alamia of Brooklyn, N.Y.—by Sajid Khan:

Permalink
Your comfy cloud is decked out like the India exhibition at the Worlds Fair, thanks to super Sajid Khan, Maria! Sajid personally autographed a picture of himself and then filled a box with goodies from exotic India that will knock you for a real loop! Dreamsville spans oceans—to make your dream come true!
Reserved for Sharon Ives of Chester, VA.—by Barry Cowsill:

Permalink
Wait'll you see what's waitin' for you, Sharon! Barry Cowsill took time off from his busy recording schedule to personally autograph a picture, sent along the new Cowsill LP on MGM Records—and a portable record player-radio to play it on! Is there anything that Dreamsville can't do—for you?
Reserved for Carol Hornak of Chicago, Ill.—by Jimmy Pennington and the Exiles:

Permalink
I can imagine your surprise, Carol, when you picked up the phone and heard the voice of Jimmy Pennington and the rest of the Exiles on the other end! They went all out for you by sending along personally autographed pictures, a copy of their recent Date single—and a super-surprise gift that should blow your mind! Dreamsville is delightful!
Reserved for Betty Davis of Enfield, N.H.—by Gloria Stavers:

Permalink
16's swingin' Editor-in-Chief is the one to thank for your tasty trip, Betty. Gloria personally sent you a portable record player—10 LP records to play on it—a passel of personally autographed pictures of your favorite 16 pop stars—and last, but not least, a full-year's free subscription to 16 Magazine! Who says dreams don't come true? They do in Dreamsville!!
Magazine: 16
Editor: Gloria Stavers
Published:
Volume: 10
Issue: 3
Publisher: 16 Magazine, Inc.
Pages: 46–47