SALAAM-true-believers! "Dreamy"—the cool key-clanker, turned-on ticket-taker and wigged-out watch-lion of the groovy gates to Dreamsville at your service! Zounds—just wait'll you point your pretty peepers at the trippy treasures that are nestling on the cushioned clouds within! They are guaranteed to start your pulses poundin'—your toes a-tinglin'—and send you on a rocket ride of unadulterated joy!! Scan the names of this month's lucky ticket-holders on the facing page and if your name is among them—just walk right in and claim your cloud! If your name isn't there—don't despair, dolly-rockers! Just keep sockin' those letters to me! If you truly believe that dreams can come true—I'll be swingin open the golden gates for you soon! And I'm not "a-lion," either (ouch!)!!
If you'd like to know just how to get here—just read the E-Z instructions below!
What is Dreamsville? Chickadee, Dreamsville is that place way up yonder where dreams come true like they were never fulfilled before—and the pure ecstasy might just flip you out and onto a cloud so high you may never make it back to mother earth again!
If you're ready to make the trip, hang on—and heed this! Write a letter—a simple, easy, one-page letter—to 16 Magazine telling exactly what special delight you are longing to get from your very favorite teen star. If we possibly can (and be assured: 16 stops at nothing!), we'll see that you get exactly what you dreamed about!
Hard to believe? Well, then, just take a look at the facing page. Each girl whose name and home town is printed there is a 16 reader who made a wish, dreamed a dream or yearned for something very special—and got it when 16 hauled her aboard our jet express to Dreamsville.
You can wing off to Dreamsville just as easily! Just write a short letter (on one side of the sheet only!) telling what you would dearly love to have. Could be a personal phone call—or a personal letter—from your favorite star. Could be a personal keepsake from your dream guy. Could be a pin-up portrait personally autographed by your grooviest group. Could be a whole set of recordings from the top of the charts. Could be any number of delicious things. It's your request—so you name it. Jot it down on a sheet of paper and mail it to the address below. All it costs is just one 5¢ stamp—nothing else! Your Dreamsville gift is absolutely free!
"Dreamsville"
16 Magazine
Box 218
Brooklyn, N.Y. 11202
After you've mailed your letter, don't fail to get every issue of 16 Magazine and watch the Dreamsville answers page—because that's where you'll see the glorious news that everything you wished for, dreamed of, longed for has come true!
JUMPIN' JELLYBEANS! Here's that extraspecial, chrome-plated, customized and classy cloud called The Impossible Dream—Come True! Every month, one lucky 16-er gets something super—something that you'd think even Dreamsville couldn't supply! Well, we can and we do—anything and everything you could possibly wish for can be found here!!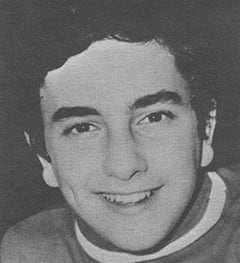 This month the "Impossible Dream" comes true for MARIA RADICE of NEWARK, N.J.—thanks to jaunty Jeff Neal and ZILCH (your fave popstars' headquarters for clothing at 217 Thompson Street, New York city)! Jeff phoned MARIA and answered all her questions about the Monkees—cos he's Davy Jones' good buddy and knows all the inside info!
Jeff went on a wild spree at ZILCH too! He sent MARIA a passel of prizes—a sweater, a knock-out shirt, a beautiful ackhan jacket, a pair of bell-bottoms, an Indian scarf, a wild ring, a necklace, a mod wristwatch and a couple of bracelets from India! (Jeff sent along a full-year's free subscription to 16 Magazine too!) Chalk up another triumph for Dreamsville!
Reserved for Judy Witherby of Erlanger, KY.—by Brendon Boone:
This cloud's all yours, Judy! Brendon made all the arrangements and had your deluxe cloud furnished with a large autographed picture, a handwritten note and a pocket-size portable radio to listen to while you're loungin'! Dreamsville does it again!
Reserved for Edith Jackson of La Fayette, Ind.—by Mark Slade:
Howdy, Edith! You are going to be one of the luckiest little ladies in La Fayette—thanks to Mark Slade! Mark sent you one of his favorite cowboy hats—a large (and I mean LARGE) personally autographed picture of himself, and a mod-wristwatch so you'll never miss High Chaparral! The sky's the limit in Dreamsville!
Reserved for Maria Alamia of Brooklyn, N.Y.—by Sajid Khan:
Your comfy cloud is decked out like the India exhibition at the Worlds Fair, thanks to super Sajid Khan, Maria! Sajid personally autographed a picture of himself and then filled a box with goodies from exotic India that will knock you for a real loop! Dreamsville spans oceans—to make your dream come true!
Reserved for Sharon Ives of Chester, VA.—by Barry Cowsill:
Wait'll you see what's waitin' for you, Sharon! Barry Cowsill took time off from his busy recording schedule to personally autograph a picture, sent along the new Cowsill LP on MGM Records—and a portable record player-radio to play it on! Is there anything that Dreamsville can't do—for you?
Reserved for Carol Hornak of Chicago, Ill.—by Jimmy Pennington and the Exiles:
I can imagine your surprise, Carol, when you picked up the phone and heard the voice of Jimmy Pennington and the rest of the Exiles on the other end! They went all out for you by sending along personally autographed pictures, a copy of their recent Date single—and a super-surprise gift that should blow your mind! Dreamsville is delightful!
Reserved for Betty Davis of Enfield, N.H.—by Gloria Stavers:
16's swingin' Editor-in-Chief is the one to thank for your tasty trip, Betty. Gloria personally sent you a portable record player—10 LP records to play on it—a passel of personally autographed pictures of your favorite 16 pop stars—and last, but not least, a full-year's free subscription to 16 Magazine! Who says dreams don't come true? They do in Dreamsville!!