In a frying pan melt … ½ stick butter (¼ cup)
Add … 6 medium-sized potatoes (boiled and diced). 1 onion, minced.
Sprinkle in … ¼ teaspoon salt
Cook over a medium fire until potatoes brown on the bottom. Then turn over with a pancake turner and brown the other side. Serves 4.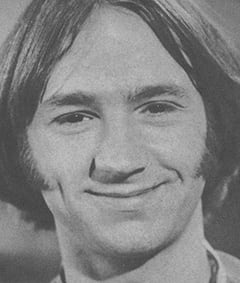 Mix together one can of white albacore (solid packed) tuna.
One cup of chopped celery
½ cup of cheddar cheese (diced)
One small onion (if desired)
Enough mayonnaise to make mixture smooth
Add salt and pepper to taste
On open hot dog rolls spread the mixture. Heat in oven under broiler on cookie sheet for approximately ten minutes.
Mike's groovy gravy

Permalink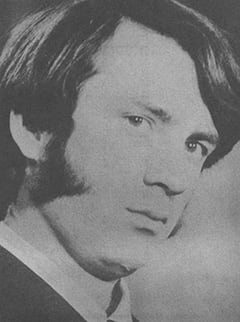 In a frying pan melt … 1 tablespoon butter
Add … 1 chopped onion
Then add and brown … 1 pound ground chuck
Make sure meat is broken into small pieces
Then stir in … ¼ cup of flour
Add … 2 cups milk
Cook until gravy comes to a slow boil.
Mike loves to serve this over mashed potatoes. You can get a package of instant mashed potatoes at any grocer's. This recipe should serve about four.
Davy's English muffin sandwich

Permalink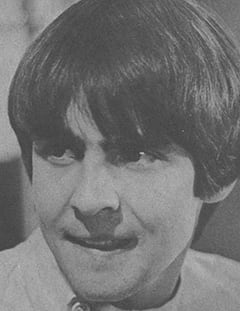 Put on cookie sheet under broiler … 3 English muffins cut in half with butter on each side
6 slices of bacon, cut in half
Toast the muffins on one side only, then remove from oven. Let the bacon broil until it's crisp, but not overdone. Place one large tomato slice on each English muffin. Then add 2 strips of bacon and one slice of cheese on top of the bacon. Put these back in the broiler and leave until cheese melts. Davy loves these late at night just before he goes to bed. They taste best with a cold cola drink.
Magazine: Monkee Spectacular
Editor: Ralph Benner
Published:
Volume: 1
Issue: 15
Publisher: Laufer Publishing Co.
Pages: 54–55