Can the Monkees really cook? Are those recipes a big fake? When do the Monkees ever get time to cook?
These are a few of the questions that have been flooding the editor's desk in the past few months. So here are the answers, as told by Micky.
"We all can cook and the recipes are not fakes! Sometimes I don't need a recipe when I'm making something, especially one of my special malts or a hot seasoned chili. I know it by heart. But when there's time to cook, we all can do it.
"As cooks I guess we're not the greatest. But Davy is outasite. Mike's the next best. Then comes me and bringing up the rear is Peter. This month we couldn't get together on any set menu so we just threw in some of our very favorite things to eat. They don't go together, but any one of them is a pretty groovy experience. Hope you like them and keep cooking."
Micky's eggs in bread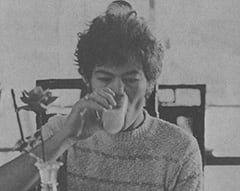 Cut out center of a piece of bread with a biscuit cutter. Butter the bread on both sides. Brown bread on one side in medium hot buttered frying pan. Turn over. Drop egg into center of bread. Cook slowly until egg white is set. Sprinkle lightly with salt. Lift out with pancake turner.
And to go along with this great dish…
Micky's fried potatoes
Use 6 medium-sized boiled potatoes cooked in their skins and diced.
In a frying pan melt … ½ stick butter (¼ cup)
Add … 6 medium-sized potatoes (boiled and diced). 1 onion, minced.
Sprinkle in … ¼ teaspoon salt
Cook over a medium fire until potatoes brown on the bottom. Then turn over with a pancake turner and brown the other side. Serves 4.
Peter's tuna dogs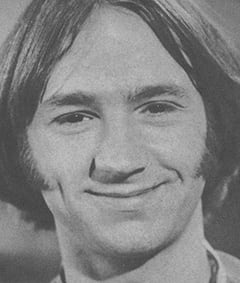 Mix together one can of white albacore (solid packed) tuna.
One cup of chopped celery
½ cup of cheddar cheese (diced)
One small onion (if desired)
Enough mayonnaise to make mixture smooth
Add salt and pepper to taste
On open hot dog rolls, spread the mixture. Heat in oven under broiler on cookie sheet for approximately ten minutes.
Mike's groovy gravy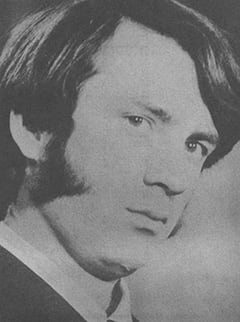 In a frying pan melt … 1 tablespoon butter
Add … 1 chopped onion
Then add and brown … 1 pound ground chuck
Make sure meat is broken into small pieces
Then stir in … ¼ cup of flour
Add … 2 cups milk
Cook until gravy comes to a slow boil.
Mike loves to serve this over mashed potatoes. You can get a package of instant mashed potatoes at any grocer's. This recipe should serve about four.
Davy's English muffin sandwich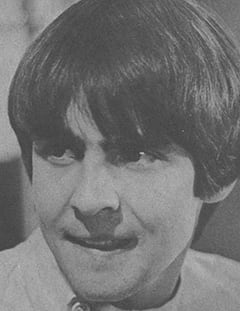 Put on cookie sheet under broiler … 3 English muffins cut in half with butter on each side
6 slices of bacon, cut in half
Toast the muffins on one side only, then remove from oven. Let the bacon broil until it's crisp, but not overdone. Place one large tomato slice on each English muffin. Then add 2 strips of bacon and one slice of cheese on top of the bacon. Put these back in the broiler and leave until cheese melts. Davy loves these late at night just before he goes to bed. They taste best with a cold cola drink.