Your answers to last month's questions about Micky, Peter, Mike & Davy!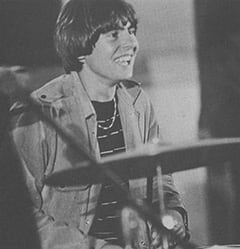 VARNA STREET SCHOOL: Davy's elementary school.
CIRCULAR BED: The special shape of Davy's bed.
LYNDA, HAZEL, BERYL: Davy's sisters.
THOMAS: Davy's middle name.
"THE GIRL FROM CHELSEA": Davy's first solo record.
NICK, CHRISTOPHER, ANN ELIZABETH: Peter's brothers and sister.
WASHINGTON, D.C.: Peter's hometown.
THREAD MILL: Where Peter once worked.
PHOENIX SINGERS: A group Peter sang with.
TROUBADOUR CLUB: Where Peter made his debut.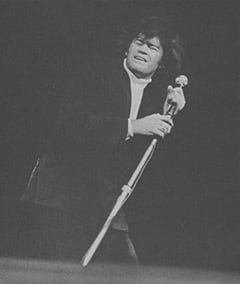 "CIRCUS BOY": Micky's old TV show.
MISSING LINKS: A California group Micky once sang with.
SAMANTHA JUSTE: One of Micky's favorite dates.
JAMES BROWN: Micky's singing favorite, whom he impersonates.
COCO, DEBBIE, GINA: Micky's sisters.
MICHAEL BLESSING: A name Mike used as a solo singer.
SPOTTE: Mike and Phyllis' dog.
CHRISTIAN DUVAL: Mike's son. PHYLLIS: Mike's wife.
SAN ANTONIO COLLEGE: Mike's old school.
How much do you know about Peter Tork?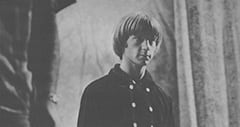 What pop singer did Peter date in England?

What function did Peter perform at the Monterey Pop Festival?

Peter's best buddy sings with a well-known group. Can you name them both?

What's Peter's favorite reading?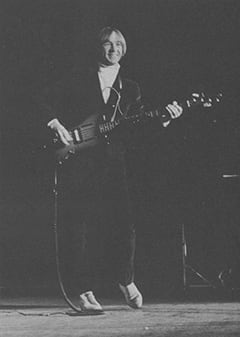 Between shooting, Peter has a unique way of relaxing. What is it?

What kind of car did Peter buy in England?

On "Headquarters," Peter had his own song. Which one was it?
ALL THE ANSWERS IN THE ACTION APRIL ISSUE OF FLIP! ON SALE FEBRUARY 8TH!