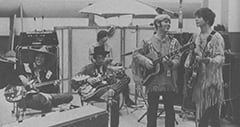 WHY HE LEFT THE MONKEES AND MIKE NESMITH TO JOIN THE LEWIS & CLARKE EXPEDITION!
My legal name is John Kuehne, but I changed it to John London when Mike Nesmith and I were on the road together for several months as a duo.
I changed it to London because you can spell it and you can pronounce it, but even at that it sometimes comes out Longrin.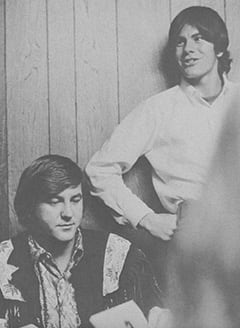 I was born in Bryan, Texas, but lived in San Antonio, Texas most of my life except for two years in Germany with my parents—my father was in the civil service.
San Antonio was where I went to college and met up with Mike and came out here to California.
We beat around with a lot of different things, from Frankie Laine to Randy Sparks. Then we met up with Lewis and Clarke, who were at that time the Texas Twosome. No, actually, I think they were the Survivors then.
Anyway, then Mike left and I stayed on with Randy Sparks. Later Mike wanted me to work, well, not really work, more like be with him—I can't really explain it, he was going through this rat race and anyway there was plenty of room for me there, with the Monkees.
So I was doing that sort of on the side 'cause there's no security in being a musician. I was trying to kill two birds with one stone, working with Mike, when what I really wanted to do was be a musician and work with Lewis and Clarke.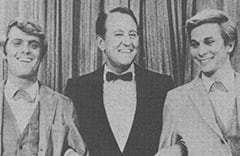 So I did work with them. After they left Randy Sparks, we changed the name to Boomer Boys. Then we picked up the other two and became the Lewis and Clarke Expedition.
Born Bryan, Texas, height 6'2", weight 185, age 21, been in California almost four years, the whole time in music, up until now with Mike, but now everything is dedicated to the Expedition.
The decision came when the Monkees went on tour this summer. I was supposed to go with them, but I wanted to do this, so I had to decide where I stood, and this is it.