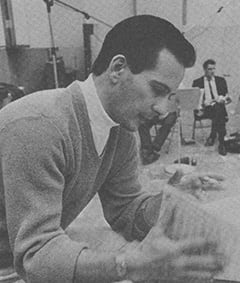 By Stu Phillips
THE COMPOSER-CONDUCTOR OF ALL THE BACKGROUND MUSIC ON THE SHOW!
Among the lucky people behind the scenes who work with the Monkees is Stu Phillips, a young New Yorker who composes and conducts all of the background music for the Monkees' show, except of course the Monkees' own records which are played during the show.
Stu is no newcomer to music. He's been composing, arranging, producing and performing for quite a while. His credits include The Hollyridge Strings' Beatles Songbook albums (Vol. 1, 2, and 3), the "Stu Phillips Presents the Monkees Songbook" album by the Golden Gate Strings and several hit singles including "Johnny Angel" by Shelley Fabares, "Goodbye Cruel World" by James Darren and "My Dad" by Paul Peterson.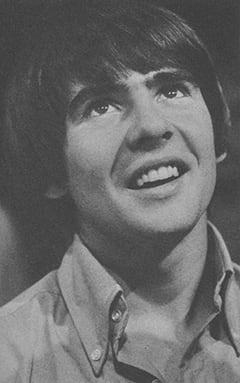 But Stu is now midway into his second season of doing all the background music for the Monkees and here he tells FLIP of his first impressions of Davy, Micky, Mike and Peter.
"Let me start with Davy, since he's the one I know best. When I first met him, over a year ago, I first noticed the following things: he was prompt, on time and he worked very hard, he was very pleasant and very easy to get along with. And all of that really did surprise me, 'cause at that time I wouldn't have been the least little bit amazed if he'd been like an hour late and bugged and above everything. But instead he was very pleasant and easy to work with. He worked, got his stuff done and left.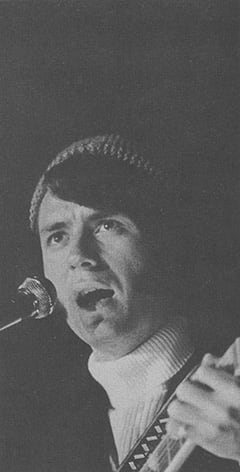 "This was on the episode last year when Davy was supposed to become the biggest singer in the country and have the number, one, two and three songs in the nation all at the same time. I had to write the lyrics for the songs for Davy and each one was supposed to be the same song upside down or backwards or something.
"They all had to sound the same. So the number one song was "I really love you, I really love you, I really love you, really I do" and the number two was "Really I love you, really I love you, really I love you, I do really love you" and number three was "I really, really, really love you, really, really, really love you, really, really, really love you, really I do." It was funny idea and I think it came off well. That was the first time I really worked closely with David.
Mike I met when he was Michael Blessing. I was at Colpix Records and so was he. My first impression of him was that he was weird, really weird. As Michael Blessing he wanted to revolutionize the world. In fact the first record he put out was a big protest song. He was a very strange, far-out boy.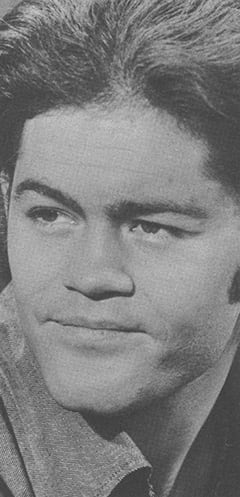 "And Micky, as far as I'm concerned, has always been a doll, a real great guy. I first met him too last year on the Monkee set when we had some preproduction things we had to work out. He's a lot of fun, a lot of laughs, and always has been, as long I've known him. He's just a lot of fun, nothing's too serious with him. I guess if you know him really well, there probably is a serious side to him, but mostly he's just a lot of fun, real camp.
"I took my daughter, who's four years old, on the set one day to meet the guys and Micky stopped right in the middle of filming and took pictures of her and Davy together and then said 'Alright, Davy, now you take pictures of me and her together.' He made a really big deal out of it and he didn't have to do it.
I guess I really like Micky because he's very unpretentious but he likes to put everyone on. He loves to be funny.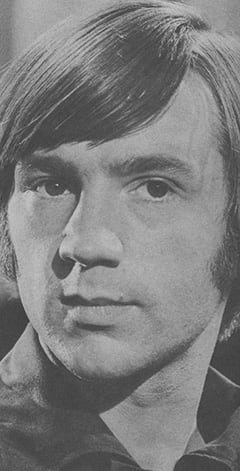 And Peter I really don't know very well. I personally admire him on the shows because he's learned an awful lot since he started and I think he's progressed into quite a good actor. I don't really know him well but he strikes me as nice."
Needless to say, Stu is now one of the Monkees biggest fans. He's one of the lucky people who gets to work for them and you can bet he really loves his work!