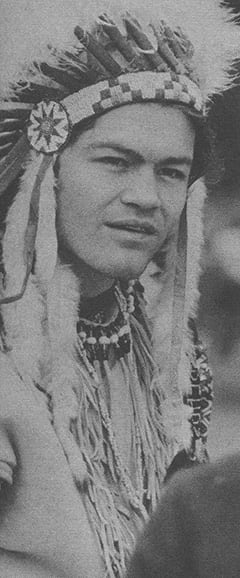 A PERSONAL TRIBUTE TO A GROOVY WEEKEND WHICH MADE POP HISTORY!
The Monterey International Pop Festival is just a memory now—a memory of Monkees and music, flowers and friends, carrots and chaos.
Now that everyone has gotten over the colds and minor varieties of the flu they caught during 2 ½ days in misty Monterey, we can all look back on what hopefully is the beginning of a great new tradition in the world of pop music.
We can look back with pride, and point out to the older generation how many of our top groups performed for free along side some of our newer up and coming artists.
We can tell them that Paul Simon of Simon and Garfunkel said "Seeing and hearing the Mike Bloomfield Thing made the whole festival worthwhile." And the Bloomfield Thing is a fairly unknown New York blues group.
We can tell them how two of the Monkees, the hottest thing happening in America now, took time out from their busy schedule to attend. None of these people had to attend. They went because it was important to them.
They sat in the audience and watched each other on stage. They accepted without question or even curiosity the flowers and carrots that were passed out in the arena. They watched with interest as both The Who and Jimi Hendrix destroyed guitars on stage.
They—the Mamas and Papas, Jefferson Airplane, Rolling Stones, Byrds, Buffalo Springfield, Association, Animals, Monkees and so many, many others—shared their time and music with over 20,000 groovy people.
Those thousands of people also showed that great masses of young people can get together without causing anyone any trouble.
We all have great reasons for being very proud and very happy about a groovy, groovy weekend.
Now let's start packing for next year's Festival—they're hoping to hold it in either London, England or Stockholm, Sweden.