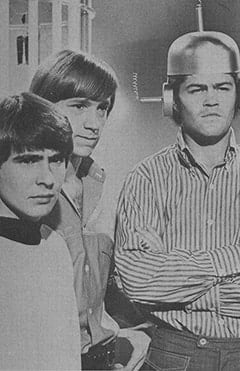 Dear TiGER BEAT Readers,
Before starting their American tour, the Monkees flew to Paris for five days and then on to England for their super sold out concerts there.
The British fans were wilder than ever before, and every Monkee told me they've never been more excited. Many British pop stars turned out to see them while in London and this made the boys very happy.
Just before they left, the guys had a little time off, so Micky and Peter traveled to Monterey for the sensational Pop Festival and they had a great time. Davy got some sun in Palm Springs and Mike worked on his record album and the new house.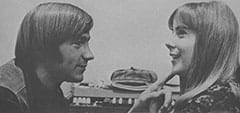 The Monkees did spend the two weeks before they left working each night at RCA recording their fourth album. They each had some wild ideas, so it should be another shocking, but very groovy album.
Hope you saw the Monkees in person, if you haven't already!
Love,
Ann Moses