Here are some predictions based on when the boys were born!
Girls adore the Monkees and Monkees adore the girls. Just for fun we called in an expert astrologer to give us a few hints about what could be in store for the Monkees girlwise. Since Mike is already married we concentrated on Davy, Peter and Micky.
DAVY JONES, born on December 30. (Capricorn). Though he will have a series of flirtations, Davy is not apt to marry until he discovers a girl with all the right qualities. Though he likes girls immensely and can find something good about almost every girl he meets, Davy will take a good long time to decide upon his life's partner. HE is not apt to marry a girl whom he doesn't respect.
Once married, Davy will want to know that his wife is as anxious for his success as he is. He will be a dutiful partner and a good father. He will bring great dignity to any marriage he undertakes.
If there is any one problem that may affect Davy's chances of a good strong marriage, it will be his insistence on achieving near perfection in anything he undertakes. Fortunately for Davy, if he chooses the right girl to spend his life with, this problem will be a small one as she will want nothing but the best for her husband and will be willing to make great sacrifices so that he can achieve his goals.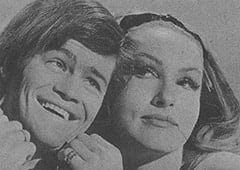 MICKY DOLENZ, born on March 8. (Pisces). When Micky meets the right girl, he'll have to be absolutely sure of her feelings toward him before he'll become very interested. Micky has a way of entering into another's feelings and identifying almost completely with her emotionally. If there is one discordant note between Micky and a girl, things will tend to go all wrong.
The girl whom Micky marries will have to realize that he can never be any different than he is right now. If she ever tries to change him in any way she'll be making a big mistake. It just won't work.
Because Micky is idealistic, he'll expect the girl he marries to be many things… all of high quality. She should be sensitive, understanding, and have an excellent sense of humor.
Micky is an unpredictable person and because of this is likely to get along much better with someone he meets under unusual circumstances rather than someone he meets in the ordinary fashion.
When Micky finds the right girl, he will be all things to her and rarely ever stop giving her gifts and telling her of his innermost feelings.
It appears that serious love is not in the stars for Micky within the next year.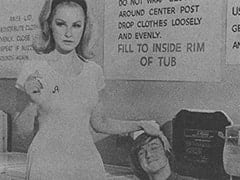 PETER TORK, born on February 13, (Aquarius). The girl Peter is looking for must be of a philosophical nature because this is the type of person he is searching for.
Because of his nature, Peter is naturally interested in many girls and he has wonderful instincts about people. He rarely will get personal with someone who isn't capable of conforming to his many standards.
Once Peter begins a serious relationship with a girl, he will not want any conflict to enter into a relationship. If conflict should appear, he will want to end the relationship immediately.
The girl whom Peter meets as a friend is much more likely to last longer with him than one he is romantically attracted to. Those born under the sign of Aquarius usually like first and love later.
Once married to the right girl, Peter will make a co-operative partner. He will constantly be trying to make all things good for his life partner. He will insist on giving the girl he loves the best money can buy.
And Aquarius is inclined never to give up someone he is truly in love with. It appears that Peter Tork is likely to find this love of his life very soon in the future.