"James Whines and Complains"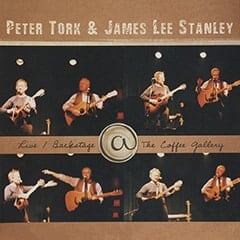 Lyrics

James: I appreciate you coming out this evening. I know driving in Los Angeles isn't fun. I've always thought that there simply are too many people on the roads these days. There should be more requirements, don't you agree? Something like a reflex test perhaps. Or an IQ test. Something where you can tell the people that—I see, okay, so. I'll do a little song now.
Personnel
Appearances
Recordings (0)
---
Sources
Live / Backstage @ the Coffee Gallery (2006) (CD).