"Introduction by Mr. Harry Jones (1966)"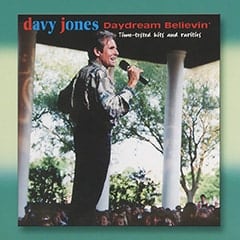 Harry: Hello son, or granddaughter, whichever it is. This is your granddad speaking. At the time that these records are being played now, I'm fifty-nine. And I want you to look after these like I've looked after them. So that one day, you'll be as proud of your father as I am as proud of my son. Cheerio, god bless ya, and I hope you enjoy yourself with your daddy.
---
Daydream Believin' (Time-Tested Hits and Rarities) (2004) (CD).