Meet Their Families! How They Spend Their Free Time! Learn Their Personal Secrets!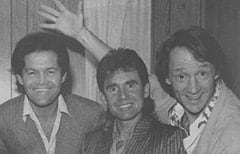 Here's how you're used to seeing Micky (left), Davy (center) and Peter—laughing and mugging it up for the camera! But now's your chance to see them with some of the special people in their private lives and match faces to the names you already know so well!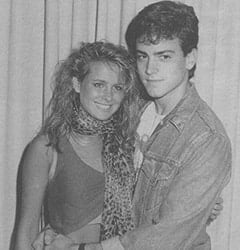 This lovely Hollywood couple is very special to Micky Dolenz. The young man is General Hospital star George Lyter and the blue-eyed blonde he's escorting is Micky's gorgeous eighteen-year-old daughter—and GH performer!—Ami Bluebell Dolenz! She's 5'3 ½", 97 pounds and her mom, Samantha Just, was Micky's first wife. Ami Bluebell was named for a flower, natch—according to Ami, she just escaped having Bluebell as a first name when her mom talked dad Micky out of it!—and she grew up in L.A., Acapulco and Mexico City after her parents' divorce when she was seven. She was hurt, but adjusted well and grew in her father's footsteps to become an actress herself.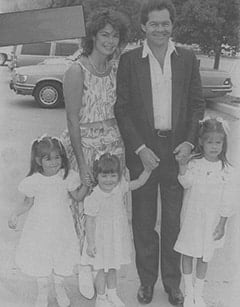 Micky's current wife is the stunning Trina Dolenz and you can thank her for Micky's role in last year's Monkees' Reunion Tour. She helped convince him to do it and she loved the idea of taking their three British daughters on the road to teach them all about America. The adorable girls are Emily, 4, Georgia, 3 and Charlotte, 6, and they share their dad's love of horseback riding (Micky even went fox hunting on horseback with Prince Charles!). In fact, dad bought them some ponies to ride near their 15-bedroom home north of London, since his three Irish Hunter horses are too big for these little tykes.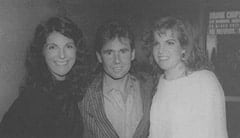 Davy and Anita Jones are really a team. He's the front man, she helps with lots of the decisions and is the mother of his third daughter, Jessica, 6. Davy's first wife, Linda (they divorced in '76) is the mother of his daughters Talia, 19, and Sarah, 16. The girls also share their dad's love of horses Talia earns money for hers by babysitting and working in local shops and Davy will even tell you that the thing he likes least about his work is being away from his three horses, cat (Boogie) and dog (Cassa), since they can't tour with him the way his family does!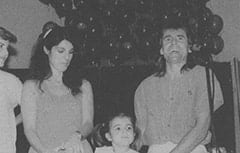 The Monkees reunion brought lots of celebrity to Davy's girls—they bring their friends to shows!—and it brought the entire clan even closer. Turns out the girls mom, Linda, and Anita are the best of friends! So much so that when Davy's wives chatter away backstage while the Monkees are in concert, Micky and Peter's ladies, according to Davy, think it's "weird"!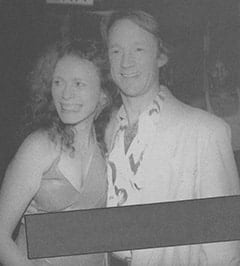 Peter Tork's lady for many years has been Jennifer McCleod. They have a place on Manhattan's Upper West Side and absolutely love New York and all it has to offer. Jennifer is a fabric designer and clothing maker and she has been Peter's inspiration as well as friend to his children Hallie, 17, and Ivan, 11. Peter is separated from his kids' mom—they all live in Venice, California—and he's even thinking of leaving his beloved New York to be closer to them. Peter thinks his kids sometimes wish he wasn't so famous, so he'd have more time to spend with them. In his spare time, Peter does see them, visits with friends, writes songs and tapes them for future use. His secret wish? To get into movies in a serious way!