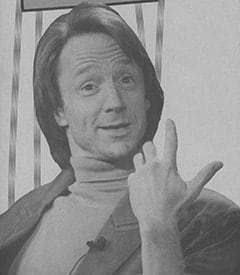 Under The Shyness There's A Guy With A Dream!
Peter. The funny, but shy Monkee. Always a barrel of laughs, always a part of the team that's been together for twenty years of TV and recording success. While Davy and Micky have seemed to garner more immediate attention, Peter has always been rock solid and happy to take part in the hijinks and laughter. A gifted singer and musician, Peter is indeed a talent in his own right and he didn't come by that label accidentally.
Roots run deep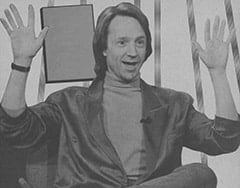 There are a couple of important reasons why Peter Tork is a superstar today. First, because he shares a number of things in common with his dad—a person with whom Peter didn't always get along; second, because he looks like another famous performer; and third, because he had a dream, a passion, in fact, so strong he had no choice but to be true to it.
John Thorkelson went from being a government worker to a journalist to an Army lieutenant to a student to an Economics professor. To accomplish all that, he moved his family all over the globe quite often and his oldest son, Peter, was frequently the new kid in town.
Back in America, Peter was also always one of the youngest kids in his classes. Peter felt left out and often unable to keep up and didn't really feel comfortable in school until his senior year at high school. By then Peter was already playing really good ukulele, guitar and banjo, instruments which were introduced to him by a friend of the family. He became interested in acting at that point, too, though he complained he had to take parts of younger boys because he was still so short at the time! Peter worked on the school newspaper and even learned how to play the French horn. It was clear that Peter had a love of music—and also that he approached his life with the same determination as his dad.
Peter was still treading the establishment route when he went to college to study English. He didn't do very well and had to leave school—a fact his father didn't like at all. Peter began a long series of odd jobs, though he did give college another try only to be tossed out again. Not able to feel comfortable with his dad just yet, Peter moved to New York City's Greenwich Village where he pursued his interest in folk music. He'd perform in small clubs for whatever his audience was willing to contribute to the basket he'd send around and lived here, there and everywhere as part of the huge creative community of that area. He never had much money, but Peter was very happy.
Making friends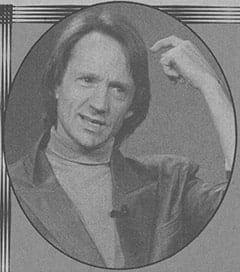 Peter worked with such then-unknowns as Jose Feliciano and Stephen Stills (Crosby, Stills, Nash & Young). He was glad to finally meet Stephen, because he'd heard so much about the "other" Greenwich Village performer who looked very much like himself! The fact is, Peter was the leader of the pack in that group of friends and that realization pleased him very much. It was nice to have his fellow performers respect his musical talents and to look to him for direction and advice. Peter had a reputation as a very friendly guy, and he was very proud of it.
After a time, though, Peter realized he had to make a change if his career was going to shift into high gear. By now, he'd backed some important groups and had even been out on tour, but he knew he had to do something big. So Peter "Tork," the name he used all the time at that point, took off for California and, very fortunately, so did his buddy and fellow performer Stephen Stills.
The big time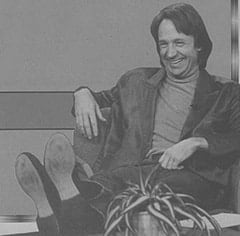 Peter got a job as a sideman again and also other odd jobs, as a dishwasher, for example. But it wasn't until Stephen Stills auditioned to be a Monkee—and was selected, but ultimately turned down!—that Peter had any idea that the concept of the Monkees existed at all. Why was Peter's buddy finally turned down? He was already losing some of his hair and the producers didn't think bald was the image they really wanted, so Stephen uttered the words that changed Peter's life. They went something like this: You know, maybe my hair is thinning and I can't get the job, but I have a friend who looks a lot like me, he's a great musician and singer and he's lots of fun, too. Why don't you give him a try? Well, you know the rest of the story. Peter tried out and became one of the four Monkees—and a part of entertainment history!
So here was Peter, very much the amiable leader of the pack, joining forces with a group where he wasn't always the center of attention. But he was so incredibly talented, friendly and cooperative, it never did seem to make a difference. The fact is, with very much the same gusto as his father—and a similar willingness to pick himself up and travel to wherever his dream sent him!—Peter directed himself right into the career that would let him pursue his first love, music. The result, of course, has been twenty years of Monkees and even his own band for a time!—and records, films, a TV series and more. Peter overcame some really big obstacles and still came out a very likeable guy. You can tell every time you look into those eyes—the "shy" Monkee is a very special Monkee indeed!