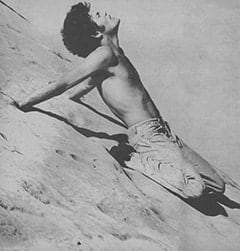 The Monkees Drummer was recently in New York on business, but found time to chat with us.
When meeting Micky Dolenz one never knows just exactly what to expect. The first time I spoke to the funny Monkee, I was only nine years old. The Monkees were on their first concert tour of the states and landed in my hometown around late April 1967. Like so many other first generation Monkees fans, the pop/rock comedic group were my first concert experience. After the show that night I got to meet Micky Dolenz. Excitedly, I presented the polite young man with a poem I'd written about him. I can still recall Micky's warm smiling face as he graciously accepted my gift. I held back a tiny scream in my throat and tears in my eyes as I walked away a very happy Monkees fan.
However, little did I know that nearly two decades later I'd be meeting up with Micky again to write about last summer's incredibly successful Monkees reunion concert tour. When the phone call came in that Micky was available to do another interview, I ran out the door to New York. I met up with him backstage as he was preparing to appear on a popular talk show.
"This will have to be a quick one, Mary Anne, I'm really busy today. I've got more press to do later," apologizes my favorite Monkee after the show. "I promise we'll do a longer interview next time." Still gracious as ever, he managed to squeeze in a few extra moments. "I've been talking about so many things, lots of things," he says. "After the tour I went home for Christmas. When I came back to Los Angeles it was to work on a film." But in the meantime, the top priority will be working on a new album.
"Yes, we are finally going to be doing a studio album," he smiles. "I can't wait. We'll be including some songs that we wrote and others from different songwriters we like the best. Carole King submitted a song. I don't know if Tommy Boyce will or not. You just never know about these things." Like the summer '86 single "That Was Then, This Is Now", the the [sic] Monkees trio intend to keep a nostalgic tone to the new songs. Micky explains: "Everybody wants to recapture their youth. When you are growing up, you don't have so many worries. The songs you heard, the television and movies that you saw are all part of life. I don't think you want to forget that. I know we don't. We're gonna have different kinds of songs on the album."
In those nostalgic times from 1966 to 1968, fan hysteria was a major problem and now the second time around it's obvious the Monkees are still pretty careful about overzealous fans. After one recent concert, an excited fan nearly ripped the shirt off Peter's back. "The security is a lot better now, believe it or not," laughs Micky. "The security people, they've got it down so well. There really isn't much of an opportunity to get us because we are always moving so fast. We hardly have a chance to meet people. When we do find the time to meet people it's usually a good time. I still find it quite amusing that both mothers and daughters fight for our autographs."
When asked his thoughts about the Monkees being one of the best loved pop music groups of all time, the drummer shrugs, "I don't know what to think actually. I don't even think people understand why we are loved so much. People just love us. It's the music; it's a lot of different things." By the look creeping up on his lean and friendly face, I sense it's time to go.
"I guess we'll have to end here for now," smiles Micky. "I think we talked about a lot of things. We seem to have covered everything for the moment… Next time, I promise we'll have more time." Any last thoughts? A message for the fans "Um—yeah, I'd like to thank everybody for their support. It's been great. We'll be doing another tour soon and expect to see everybody out there."