Tommy and Bobby really dig their fans and that's no put on! They were so jazzed on all the people they met on their recent tour that fans were practically all they could talk about when Tiger Beat saw them recently.
The two of them were flopped around the Screen Gems office looking fabulously tousled in jeans and tennis shoes. Actually, they were trying to conduct business but with Tommy and Bobby, that's always a dubious procedure anyway.
Car and plane
Bobby couldn't keep quiet about all their groovy times on the road. They flew most of the places they went but if it was a matter of only an hour or so between cities, they often rented a car or limousine to take them.
One hectic day, they sent their equipment and baggage ahead of them but when they got to the city, it still hadn't arrived. There were Tommy and Bobby—dressed in jeans and tennis shoes—wondering what they were going to do. Finally they decided to go on dressed as they were—when at the last minute, their things came in. Both Tommy and Bobby were still buttoning their shirts when they went on stage!
Fans rush stage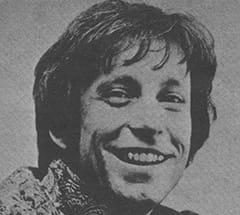 This was the first big tour Tommy and Bobby have done and they loved it. They couldn't believe people would rush the stage and they were totally knocked out by all the groovy presents they received from fans.
Since their big record was "Alice Long," Tommy and Bobby decided it would be a neat idea to find real Alice Longs in all the cities they visited. They didn't really think they'd come across 15 however—but they did!
Tommy and Bobby, though one is brunet and one is blond and they are as different as can be, decided that both of them got equal billing with admirers—and most of the time people thought of them as a twosome rather than just Tommy or just Bobby.
Fave cities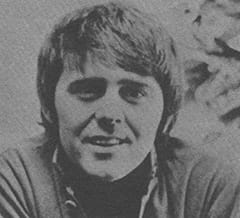 They liked all the cities they visited and decided some of the grooviest places were Montgomery, Birmingham, Shreveport and Tulsa. They said Florida was quiet and San Antonio has a great theater.
Half way through their appearances, Tommy and Bobby slipped off to Jamaica and Puerto Rico for a vacation. But they didn't do anything except lay around in the sun and recover.
What did Tommy and Bobby like best? "Outasite fans," naturally. And what makes "outasite fans?"
"It's kids having a great time and expressing themselves fully." Tommy said, with Bobby nodding in agreement.
Next, Tommy Boyce and Bobby Hart are going to conquer the Midwest… in fact, they're so in love with touring they say they never want to come off the road, even to record!