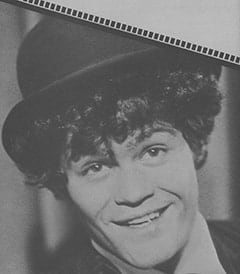 What is it like to be a Monkee's sister?
Groovy most of the time, but sometimes sad because I don't get to see him very often.
Has Micky changed in the year he's been a Monkee?
No, he's just the same old funny Micky!
When did you first meet Davy? Did you like him right away?
He came up with Mick for a weekend before the Monkees came on TV last year. I liked him right away because he was friendly.
How and when did you meet the other Monkees?
I met Peter when our family went to Denver to see the Monkee concert. I talked to Peter and I met Mike, but I haven't gotten to know Mike.
Tell us about your trip to Denver.
It was the first plane ride I have ever taken. It was very exciting. It was funny to see the Monkees. It was strange to see so many fans all in one place.
Did the fans recognize you in Denver? Did they ask for your autograph?
Some of them remembered me, but about half of them didn't. Yes, they asked for my autograph and it was fun.
How do you feel when you watch the Monkees on TV?
I feel happy that Micky is one of the Monkees. I feel great to have such a funny brother, and it's a very good show, too.
How do you feel when you see them live on stage?
I feel happy to know them, but I am happy to know them because I like them.
What was it like when you visited the Monkee set?
It was fun because I got to see Peter and Davy again. But I was glad to see Micky the most. The set is a busy place and they are funny between scenes too

What do you and Micky do when he comes home?
We play and he chases Gina and I around the house and scares us by putting on scary faces. We talk, but most of the time Micky is usually too hungry to talk so he eats and he rests too.
Does Micky ever bring you presents?
Yes, he does. He gave me a Swinger camera and a suitcase and toys and lots of other little gifts.
What do you give Micky for presents?
Jade East Cologne and little things I know he likes.
Does he write you letters or call you?
He calls the family most of the time. He hates to write letters.
Do you write him letters?
Yes, and it's fun.
What is your favorite Monkee song?
"Daydream Believer" and "Mary, Mary."
What grade are you in at school?
The fifth. I am only nine years old and I did not skip a grade.
What is your favorite subject?
Reading.
What questions do the girls at school ask you about the Monkees?
"Is Micky home?" "Where is he?" Things like that.
What is your favorite thing about Micky?
Just him!
Do you have any nicknames for Micky?
Yes—Mick, MiMi and Micky Mouse.