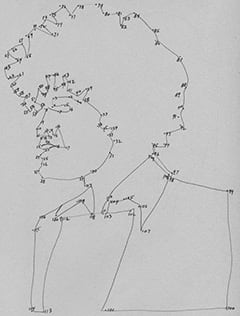 He's got the wildest hair this side of Tim Buckley and Bob Dylan!
He plays the drums beautifully, sings swingingly and acts hilariously!
He has three sisters, he used to be in a circus and his initials are the same as a doctor's!
Know who the super-star between the dots is? Groovy!
Let us in on it, and you'll be in the running for ten outasite prizes!