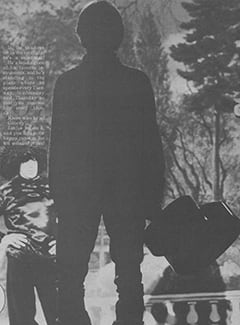 In the shadows or in the spotlight, he's a super-star!
He's holding one of his favorite instruments, and he's standing in the place where he spends every Tuesday, Wednesday and Thursday so that you can see him every Monday!
Know who he is?
Groovy!
Let us in on it, and you'll be in the happy running for ten outasite prizes!