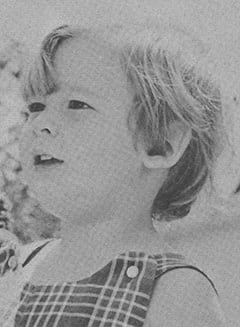 You know all your faves, of course, but what about their darling, outasite children? Can YOU figure out which child belongs to which famous parent? It's tough to do, even when you're really up on the pop music scene! If you have any difficulties, just read these clues and they'll help! (No fair turning to page 65 for the answers' until you've made your choice!)
1 Known everywhere as one of Hollywood's brightest tykes, this young man is soon to have someone else in the family to play with. He's sharp and so cool he makes you forget his tender years when he talks to you. In his own words, everything is always "GROOVY!" He's often seen in FaVE with his daddy's dog!
2 This cute pair belongs to a former top group member, now out on his own playing and singing his own beautiful music. They are Vicki, age 6, and Jayme, age 3. If they inherit their dad's rich talent, they'll be famous too, someday!
3 Jami and Jodie are well-known to many loyal FaVE readers because their "Uncle" recently took them and a FaVE photog on an outasite trip to the park. Their daddy is named for a very famous American and he's the leader of one of America's top groups.
4 This is Julian. He's holding onto his daddy's hand, one of the most famous hands in the world! His dad is one of the top two contemporary music composers and a member of one of the top two groups!
5 Although Zak is quite a bit older now, this is how he looked a few days after he was born. His daddy is one of the music world's foremost drummers!
Puzzle solution to "can you tag these famous tots?"
In case you missed one, here are the answers to the quiz on Page 66.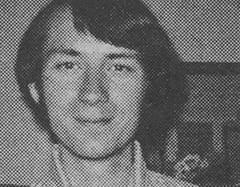 He's Christian Nesmith and his daddy, of course, is Monkee Mike.
Vicki and Jayme are Jim "Harpo" Valley's children.
Daddy Paul Revere loves Jami and Jodi very much. (So does "Uncle" Mark Lindsay!)
Julian Lennon is Beatle John Lennon's son.
Beatle Ringo Starr is Zak's proud father.