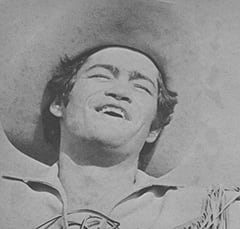 The Monkee with the Big-Big HEART opens-up and—lets you see inside—the things that make him a most happy and a most down-hearted fellow!
Micky is glad when he can go home to Los Gatos to visit. Although he's happy to be Micky the Monkee, his heart will always be with the family he loves so much.
Micky is glad when it's tour time because then he can meet more and more of his fans.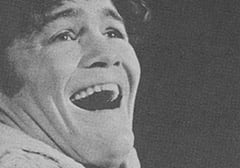 Micky is glad when he's able to have his favorite meal: chili and a chocolate malt. The cupboards and refrigerator at the Dolenz hideaway are always stuffed with the fixings for this, his all-time favorite meal.
Micky is glad when Coco comes to visit him in Hollywood. This always means that things will go extra specially right because Coco is one of the lovingest sisters around.
Micky is glad when he sees all the work that is being done to his home. He's changing his house into his own very special home and he finds that one of the most exciting things in his life these days is watching it shape up right before his eyes.

Micky is glad when other people are as affectionate as he is. He loves to show the little signs that mean, "I think you're great", to most everyone he meets.
Micky is glad when he finds another hobby to try. He's already mastered woodworking, wire sculpture, beadwork, you name it, and so he's always on the lookout for something new and different to try.
Micky is glad when he sees his gyro-copter take shape. Soon he'll be able to fly above the treetops right from his own backyard!
Micky is glad when he's able to turn frowns and sadness into happiness and laughter. That's why he's so happy being a Monkee.
Micky is glad when he can meet some of his fans without being mobbed. He loves to meet his fans but unfortunately most of the time he can't because they get too enthusiastic and it's too easy for someone to get hurt. So when he's able to meet just a few at a time and really get to know them it makes him very happy.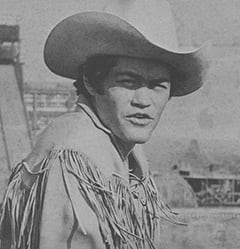 Micky is sad when his own personal telephone number gets out because then he has to change it right away and this causes a lot of hassles for everyone.
Micky is sad when he thinks of all the fans he'd like to meet but can't.
Micky is sad when he's not able to take in all the stray cats in the world. There are cats all over the Dolenz retreat but there's only so much room, but Micky the cat-lover with his big, big heart is always trying to fit in just one more.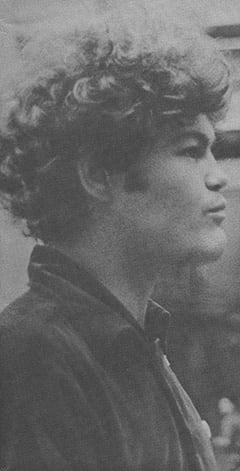 Micky is sad when he reads sad fan letters. He's not able to do much of anything at all about these and it makes him very sad to know that other people are sad.
Micky is sad when he reads stories about himself that aren't true or give the wrong impression. He loves his fans so much he wants them to know the accurate facts about himself and when he reads stories that are inaccurate he knows that his fans will be confused about the real Micky Dolenz.
Micky is sad when his time runs out and he's not able to do all that he would like to do. With filming, recording, personal appearances and all the rest, sometimes there just isn't any time for many of the things he wants most to do.