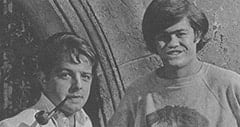 Ron Fury has known Micky Dolenz for over two years—ever since they first met when Ron was managing a teen club in Denver, Colorado. Following his work there, Ron and his family moved to Hollywood where he became Production Coordinator for Dick Clark's "Where The Action Is." Most recently Ron has been working in an executive position with KHJ television in Los Angeles.
I met Micky in 1964 when he played at a club I was managing in Denver. I'd just gotten out of the Air Force when I met the man who owned this club. He asked me if I wanted to manage it and I accepted, even though there wasn't a lot of money on it; I hadn't been used to a lot of money in the service, anyway. While I was there this man went to California to audition some groups. When he came back he said that Micky Dolenz and Eddie Hodges were coming up for a couple of weekends.
Micky and Eddie and the rest of the group drove up in three beat-up Volkswagens and they hardly had enough money to put gas in them. None of them stayed in a hotel. Some of them stayed at another club that this man owned and Eddie and Micky stayed at the house.
The club was called the Sugar Shack and the kids really liked the Missing Links. Eddie was kind of the star of the show because was better known at that time, but all the guys were so good that we booked them for another week—even though Eddie had to leave. They finally played for a month and a half because the kids like them so much.
The act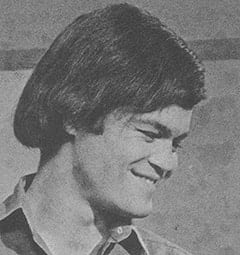 All the guys worked hard trying to be professional. They played a lot of Beatle-type songs and then they played oldies. Micky was always shined up really good on stage—sport jacket, the whole thing. He was trying to get rid of the Circus Boy image because that's what the kids remembered him as. When the kids mentioned it, he sort of shied away, but he tried to be real nice, too. He was trying to become a good performer in every way. They worked until one in the morning, then they would party and after that they would sleep until two or three in the afternoon.
Their days
There wasn't a whole lot to do around Denver during the day, and, of course, they worked nights. We did drive up to the mountains several times and we saw Buffalo Bill's grave on Lookout Mountain. Since there wasn't much going on during the days, the guys went out at night after the show and stayed out pretty late, then they used the days for sleeping, mostly.
One thing that we did do during the day was talk. Micky was excited about being a good performer and he spent most of his time trying to improve different parts of his performance. He wanted his own group and a couple of times he mentioned that he wanted to be a serious actor, too. He proved to me that he could be a good serious actor, if he wanted to. The first day that I saw him I knew that his talent was just bubbling over, much more than with the other guys. I guess it was just that Micky was brought up to be a professional in everything that he did, and he stood out like a light. He wasn't messing-off, like being late to performances and such, like a lot of guys in show business do. He wanted to entertain, and he was very serious about it.
How he looked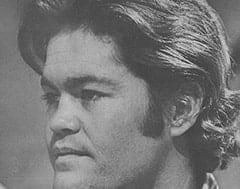 Like I said, Micky always looked good on stage. Lots of times he changed clothes twice during a performance so he always looked good. His hair was the same color as it is now, but it wasn't as long. He weighed about the same. During the day he wore sweat shirts and levis and cord pants, but during the shows it was always a sport jacket and a nice shirt. He always took care of himself. He wanted to get a new image—to become something more than ex-Circus Boy—but he wasn't quite sure what the next step was. He was kind of between images.
Micky now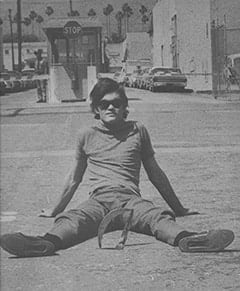 I always believed that Micky would make it big—he just had it in him. He still works just as hard trying to stay on top as he did trying to get on top. He wants to be very good in acting and singing and everything.
The best thing is that Micky really hasn't changed a bit as far as his personality is concerned. He's still very considerate of other people and he really loves his fans. Lots of times when people make it big they forget where they started and they won't open a door for you or say thank you or anything. I'll tell you about something that happened just the other day. We were eating in Norm's—that's a small restaurant right next to the recording studios—and I happened to look back and Micky was holding the door for some stranger walking about. He does things like this all the time, and most of them you never hear about. That's just the way he is.
Of course, when you're as popular as he is there are some things you can't do, much as you'd like to. For one thing, Micky would really like to know more of his fans, and whenever there are lots of them around the entrance of the studios he always wants to talk to them. But most of the time he can't because he's got so much to do and there are so many of then. Whenever he gets the chance, though, there he is, meeting and talking with them. And, if he can do anything for them, he will. There aren't many like Micky.
I know Micky will be around for a long time. He hasn't let anything go to his head and he still wants to be good just as badly as he did in Denver. Micky has got what it takes to stay on top as long as he likes.