even though he's far away.
There's something about him I can't resist
though he doesn't know that I even exist.
I know I'll never meet him,
and he'll never know how I feel;
Yet I seem to love him more each day,
but to him it will never reveal.
Even if he met me,
and saw what I was going through,
Even if I did meet him,
I'd still feel lonely and blue.
For I'd still be to him insignificant,
and he'd never again be in reach,
To me he means the world,
but to him I'm a pebble on a beach.
By a very loyal fan of Micky
The Monkees' music
The Monkees make sounds of their own
Now you can't tell me they're unknown,
The music they make is really new
When you hear it you won't feel blue,
The songs they sing are really "in"
Stick with them and you'll always win!
Margaret, Goo-Goo, Miller
Jersey City, New Jersey
The Monkees
There's a group hanging 'round
who really are gear!
They're four groovy fellas
who're super and dear!
They swing and they sing
and really do go,
And if something's happening
they already know!
The guy I dig most
is Davy, of course,
That guy really grooves—
he's like "Wow!" on a horse!
Then next there's cool Micky,
he's really a clown,
But that's one guy I'm sure
would never put you down!
And, of course, tough Mike,
he can really write tunes,
And the way that he sings 'em
makes all the girls swoon!
A blond doll, that's Peter
Who plays most everything,
But there's one thing wrong
we never hear him sing!
So roll over Beatles!!!
the Monkees are here!
Dave, Mick, Mike and Peter
you really are gear!
Debbie Rose
Grandville, Michigan
To Peter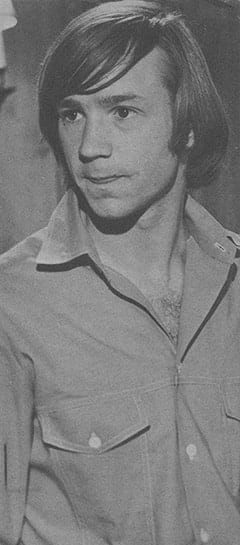 Peter with his hair so long
happiness in will so strong,
Always ready to give a smile
ready to talk and laugh awhile,
Eyes so playful, ready for fun
making jokes, hearts of people won.
Fans in crowds gathered around
happiness in presence found,
Clothes so mod, really "in"
teenage idol found again.
K. White
Long Beach, California
Monkees!
Monkees are wonderful
Monkees are sweet,
Monkees are lovable
Monkees are neat.
When the Monkees sing
they make you glad;
They make your heart swing
so all other music seems bad.
If I saw the Monkees
my heart would freeze.
Monkees are wonderful
Monkees are sweet,
Monkees are lovable
Monkees are neat.
Jill Johnson
Idaho Falls, Idaho
For Micky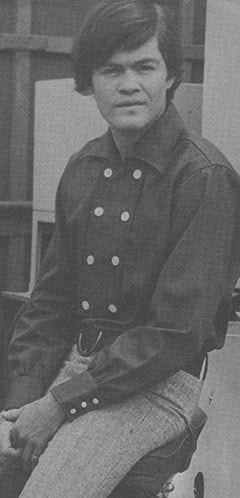 Your happy eyes
and adorable hair,
Make distant miles
too much to bear.
Your style and rhythm
to see and hear
Make me wish
that you were near.
Your liveliness and cheerful smile
always cause me
To see how wonderful
life with you could be.
Micky, this is the way
I'll always feel,
When I think of you
life becomes real.
Linda Nolan
Salem, Massachusetts
Monkees
California has a little group
their hair is long and straight,
And everywhere that they appear
the girls are sure to faint.
They flew from California here one day
to everyone's great dismay
It made our girls just scream and squeal
To hear them strum and play.
Hey, hey for the Monkees!
Cindy Cockayne
Dayton, Ohio
Special to Davy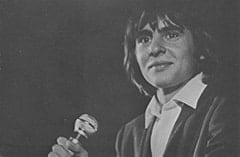 A certain somebody rests in my heart,
a special place I've set apart;
I love him so I often cry,
"How I wish that he were mine!"
Strong in stature, short in height
how I wish to hold him tight,
Davy will always be for me,
and maybe someday his wife I'll be.
Patty Schweitzer
New York City, New York
Magazine: Tiger Beat
Editor: Ralph Benner
Published:
Volume: 3
Issue: 1
Publisher: New Asbury Ltd. Publishing Co.
Pages: 40–41