Detroit, Mich.
Dear Carol,
SMITTY's real birthday is March 27. He has been quietly married to his childhood sweetheart SUSAN for several years. SMITTY has never denied that he is married or tried to hide this fact. On the other hand, he hasn't gone around blabbing about it either. He, like many other young stars, had hoped to keep his private life private, so as not to subject his family to curiosity seekers or fan harassment. However, since so many of you are genuinely interested and have expressed delight at the idea that he may be happily married and have a child—SMITTY himself has given us permission to reveal his indeed happy marriage and show you this first picture of him, his son RORY and his wife SUE. More in a later issue of 16. SMITTY is really overjoyed to learn that you care so much.
---
Motown fan club
Dear Miss Stavers,
Where can I write to the MOTOWN groups? I am crazy about them all.
Frances Gregory
Norfolk, Va.
Dear Frances,
Write to the SUPREMES, MARVIN GAYE, SMOKEY, the FOUR TOPS and all the rest of the MOTOWN cats at Hitsville, U.S.A., Box B48208, Detroit, Mich.
---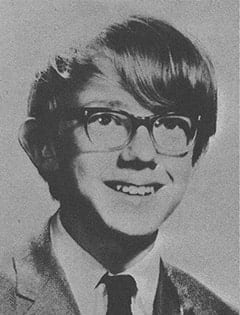 Tork's l'il bro.
Dear Miss Stavers,
I would like to see a picture of PETER TORK's little brother CHRIS. Would you please print one?
Judy Kauffeld
Pittsburgh, Pa.
---
Mark's pony-tail
Dear Miss Stavers,
Is MARK LINDSAY's pony-tail real? I mean, is all that really his hair?
Susan Harrison
Springfield, Va.
Dear Susan,
You bet your pony-tail it is! However, since it is real hair, it does grow. Occasionally, MARK cuts it—and that's how we get to give those groovy contests like Win Mark's Ponytail. Dig?
---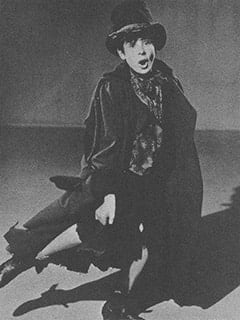 Davy adorer
Dear Miss Stavers,
Would you like to know that the very earliest picture you ever printed of DAVY JONES was in the December 1963 issue? Would you please run that picture again? DAVY is a dreamboat, and you were the first to ever run his picture in America!
Patty Ehrlinger
Bethpage, N.Y.
---
Monkee collector
Dear Miss Stavers,
I love the MONKEES and want any and all information you have on them. Please help!
Patti Means
Stowe, Vt.
Dear Patti,
Aside from reading 16, you can get even more inside MONKEE info—so you and all MONKEE-luvvers should see Pages 4, 9, 41, 51 and 62.
---
Revere writes!
Dear 16-ers,
Thanks from the bottom of my heart for naming me, MARK and the RAIDERS the Best Group Of The Year. I hope that, no matter what the future holds, we may continue to make you happy with our music and our shows. Once again, thanks for everything.
PAUL REVERE
Northridge, Calif.
---
Springfield-ers
Dear Miss Stavers,
Where can I write to the groovy BUFFALO SPRINGFIELD?
Joyce Anderson
San Francisco, Calif.
Dear Joyce,
Write to the BUFFALO SPRINGFIELD at Box 1392, Beverly Hills, Calif.
---
Alaimo-luvver
Dear Miss Stavers,
I am wild about STEVE ALAIMO. I love his ABC record You Don't Know Like I Know. Where can I write to him?
Debbie Baldwin
Maryland Hts., Mo.
Dear Debbie,
You can write to STEVE at 495 S.E. Tenth Court, Hialeah, Fla. He will soon be appearing in AIP's Wild Rebels.
---
Mad for Micky
Dear Miss Stavers,
I'm on the warpath! How could that girl who wrote to you in the June issue call adorable MICKY DOLENZ a creep? Boo on her! MICKY forever! I met him and he is the sweetest guy in the whole wide world!
Karen Kendall
Nashville, Tenn.
---
Those swinging doors
Dear Miss Stavers,
Where can I write to the DOORS? Their Elektra LP is number one in L.A., and I think they're the greatest!
Joan Adrian
Pasedena, Calif.
Dear Joan,
I agree—the DOORS are really tuff stuff. You can write to them at 6290 Sunset Blvd., Suite 823, Los Angeles, Calif.
---
Keith and Kevin
Dear Miss Stavers,
I've really gone stark over KEITH and KEVIN SCHULTZ of The Monroes. Where can I write to them?
Viola Adams
Windsor, Ont., Can.
Dear Viola,
You can. write to KEITH and KEVIN SCHULTZ at Qualis Productions, 20th Century-Fox TV, Los Angeles, Calif.
Magazine: 16
Editor: Gloria Stavers
Published:
Volume: 9
Issue: 2
Publisher: 16 Magazine, Inc.
Pages: 63–64