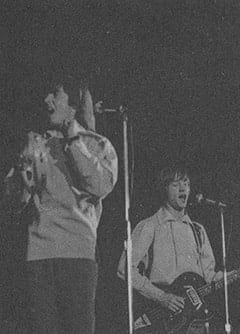 For the past near-year you've attached yourself to the television set once a week—neglecting your homework, exasperating your parents, and thoroughly enjoying yourself—just so that four funny young men could make you laugh (and drool and dream).
The Time for Drooling and Dreaming is past, friends—it's now time for Shouting and Screaming! The Monkees will be touring just about everywhere this summer; they'll be doing over 30 concerts during July and August (if they haven't collapsed since their frantic visit to England in late June).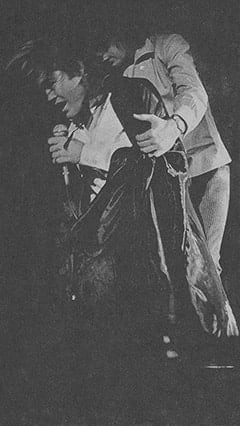 Now is your chance. Don't miss them! They perform for 60 minutes (twice as long as any other top group) and they are good. They've reworked their act to include several songs from their third album, and each Monkee does an individual little solo act all his own (complete with costume change).
Enjoy. (Indeed.) Because September will be here before you know it, and then it's Time for Drooling and Dreaming again.