"Valleri" Lyrics
Valleri
Valleri

Well, there's a girl I know
She makes me feel so good
And I wouldn't live without her
Even if I could

Valleri
I love her
Valleri

Whoa yeah
Come on now
Yeah
Wow!

Davy: Ow! Friggin' hurt! I'm not doing that any more. Ahh! No way!

She's the same little girl who used to
Hang around my door
But she sure looks different than
The way she looked before

Valleri
Love her
Valleri

?: Yaaaa!
Davy: Woo!

I love her
Valleri
Valleri

Davy: More, more! More, more!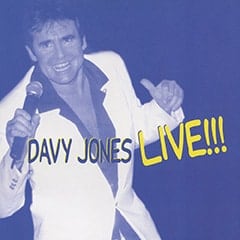 Personnel
Musicians
Producers
Writers
Appears On…
Albums
Other Versions
---
Sources
The Monkees: The Day-by-Day Story of the '60s TV Pop Sensation (2005), Andrew Sandoval, p. 301.

Live!!! (2004) (CD).