"Peter Hurts Himself for Crowd" Lyrics
Peter: Here's another thing about folk music. Ouch. Retuning, I caught my finger in the capo.
Crowd: Aww!
Peter: Well, thank you! Damn, if I'd known you were gonna be so sympathetic, I would have hurt myself earlier.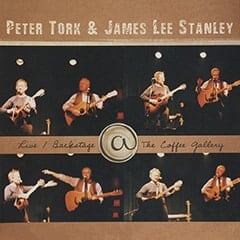 Personnel
Producers
Writers
Appears On…
Albums
Recordings
---
Sources
Live / Backstage @ the Coffee Gallery (2006) (CD).