"Irony - James" Lyrics
James: This is a song inspired by irony. I realize that in the year of the appointed president, that's silly, but uh, I'm still doing it. It's a tune called "Touch Like Magic".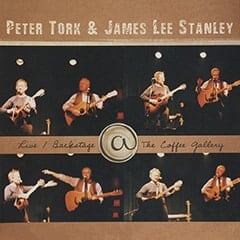 Personnel
Producers
Writers
Appears On…
Albums
Recordings
---
Sources
Live / Backstage @ the Coffee Gallery (2006) (CD).