"Intro - James" Lyrics
James: Is that right?
Peter: That's what it says there.
James: I'm ready. This is a song that I wrote about a little Dutch girl I met in a bar in Santa Monica. Or else Jesus, the principal deity of all the world's Christians. Or maybe both. Or neither.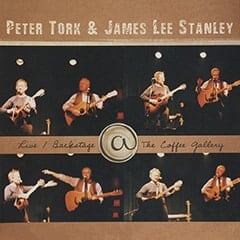 Personnel
Producers
Writers
Appears On…
Albums
Recordings
---
Sources
Live / Backstage @ the Coffee Gallery (2006) (CD).