"Band Introductions" Lyrics
Davy: Sandy Gennaro on the drums, folks. Hey, and what about the, the white trash trio over here, look at those guys. Dancing, singing fools. And Miss Aviva Maloney, who does a bit of everything. Yeah, yeah. This is, this is Dave Robicheux right here. He's, he's from Boston, Boston, Massachusetts. He doesn't look it, but he's one of the oldest members of the, of the band. Yeah, yeah. When he first went to school, they weren't doing history, were they? You're making it, right? No problem. And this is Mark Clarke here, my mate, he's, he's from Liverpool, England. He's pretty old too. You used to sit behind Jesus in class, didn't you? Right. Very old. And you've met Dave, so have I got everybody covered now?
Band: Yeah, yeah.
Davy: Okay. Alright.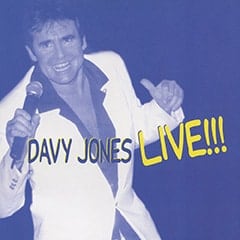 Personnel
Musicians
Producers
Writers
Appears On…
Albums
---
Sources
Live!!! (2004) (CD).