"Peter Graciously Enters" Lyrics
Peter: James Lee Stanley! Thank you. I had a cable. Is that as loud as James' guitar was?
Crowd: No. Yes. Yes. No. Maybe.
Peter: I'm glad you all speak with one mind.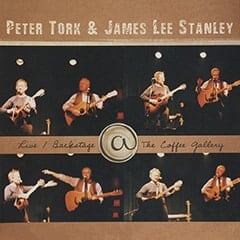 Personnel
Producers
Writers
Appears On…
Albums
Recordings
---
Sources
Live / Backstage @ the Coffee Gallery (2006) (CD).